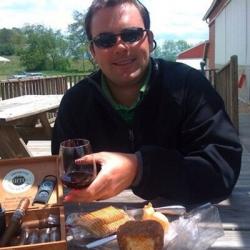 Leading the business development and marketing efforts for an 18-year old leader in the local Drupal community. Helping businesses understand the value of Drupal-based websites, interactive experiences and content management systems.
Development Strategist, project manager, marketing and sales leader, lover of events, and helping create solutions to business problems.
Dynamic veteran experienced in helping companies and organizations grow numbers, increase customer retention, and expand awareness.

Experienced project and major account/relationship manager with expertise in:
• Helping customers identify pain points and create solutions.
• Project implementation involving enterprise solutions, including assessment, installation, operation, and ongoing maintenance of technology solutions.
• Successful project management experience at mid-size and start-up digital agencies.
• Strong track record of continuous revenue growth through expanding existing solution footprints.
• Effective presenter and collaborator at all levels of organizations, from small to enterprise operations.
• Quickly building client trust and endearment through solid customer relationship, honesty, and integrity.

Proficient in social media, CMS, EMS & SEO technologies including: Twitter, LinkedIn, HubSpot, Salesforce, insightly, MailChimp, SendGrid, Emma, WordPress, Microsoft, G-Suite, Analytics & AdWords.
Latest presentations by Dave Shepley