A Drupal Multipotentialite Bert Boerland
A Strong 20 years have passed since Bert Boerland has been with Drupal. He considers himself a business nerd with a passion for open source. TDT reaches out to Bert Boerland, co-initiator of the DrupalJam movement, a handbook writer and a Drupal evangelist. As he has had an extensive relationship with Drupal, Alethia Rose Braganza, sub-editor at TDT sent out an interview questionnaire to ask Bert all about his Drupal Journey. 
Bert is currently the Creative Director and Owner of Gently Rocks BV, Sales Executive at SUSE, Founder of Drupal.nl, co-started the SplashAwards, and speaks around 4 languages; there is a long list of expertise to his name.
DrupalJam was recently held on the 1st of June and co-organiser Bert had some wisdom to impart
The key rule for me is, that we need sponsors for maximising the value for the attendees, not the other way around.
Says Bert, read the completed interview to learn more about Bert's Drupal Journey. 
TDT [1]: As a long-term Drupal user, what initially attracted you to the platform and what has kept you using it over the years?
Bert Boerland :The best thing about Drupal is that, as we used to say 'the drop is always moving'.
So what got me started is not what drives me now. I started around 2000 because I found a nice forum on drop.org with likewise minds about what we later called "the semantic web". The software under this site became Drupal. And I could download that and with a bit of knowledge, install and tweak it myself, it gave me a voice as a blogging tool and people formed a community around the tool. These two aspects have been the core reason to stay involved in the community. Later, I started my own services company around Drupal, but that was only a reason to contribute as well in my business hours. 
To give a short answer: people with ideas, community with feelings. That is what got me in and kept me staying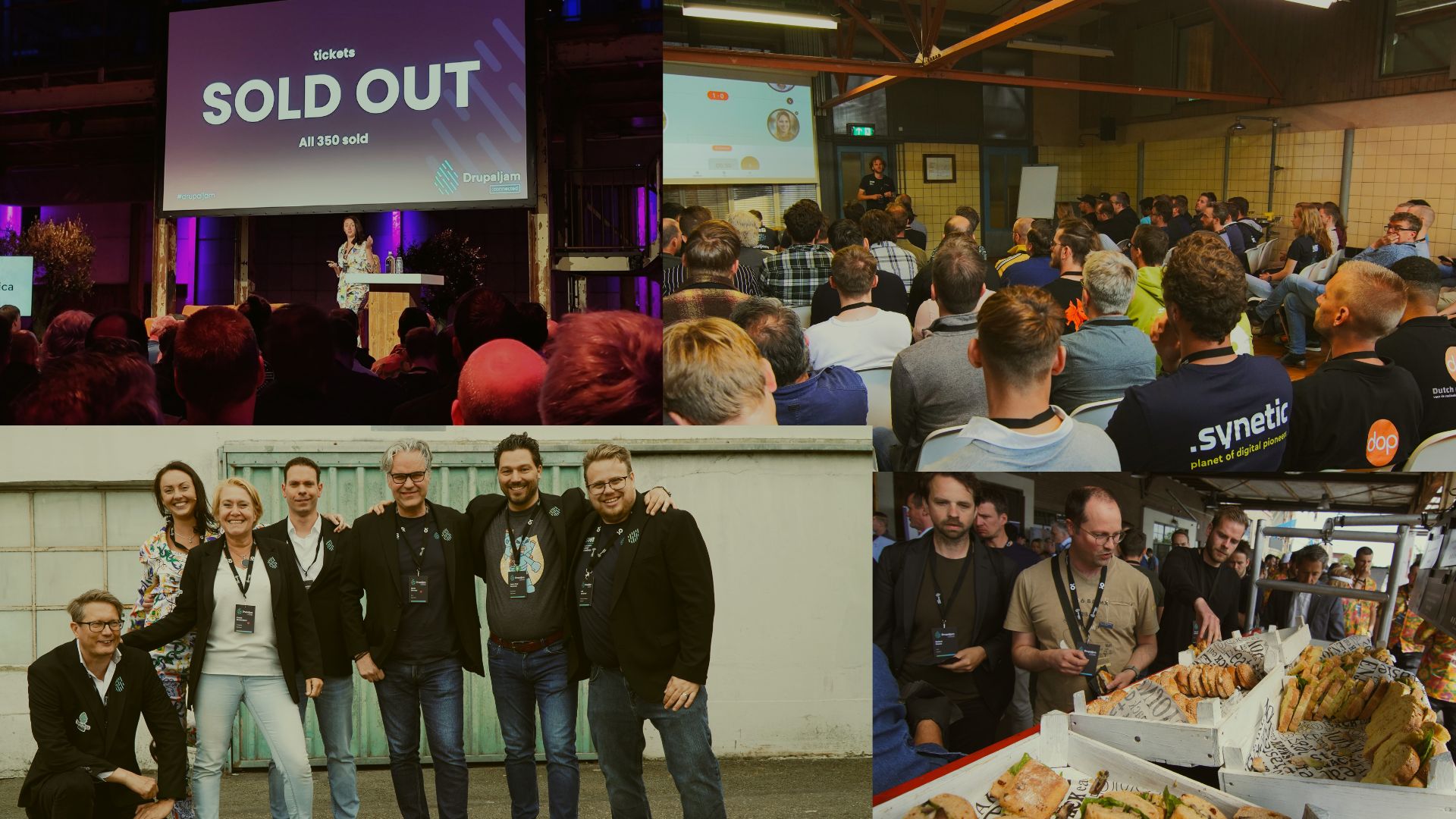 TDT [2]: As one of the initiators of the DrupalJam movement, what inspired you to co-start the DrupalJam event? How has the DrupalJam event evolved or grown since its inception, and what key lessons have you learned from organizing it?
Bert : Around 2007 I knew many people in the Drupal community from groups.drupal.org by handle who were Dutch, but never met them. Bacamps and other unconferences were kicking off, so I thought, let's get some people in a room and see if there will be a magic sparkle. In the end, it took more than a place and a room to get this started, but ever since the first session with some pizzas in an attic, the core concept has not changed. Bring people who want to learn from each other in a room, facilitate them, add oxygen, and the explosion of innovation will happen.
     
The key rule for me is, that we need sponsors for maximising the value for the attendees, not the other way around. Some conferences see the attendees as a commodity for the sponsors, we don't. We don't sell out, no sponsored talks, and no QR codes for the sponsor. Happy attendees lead to happy sponsors, never the other way around.
TDT [3]: What advice and 'first step directions' would you give to someone interested in starting their own community-focused event, based on your experience with DrupalJam?
Bert : Bert: The main thing is to do something with passion, do it with a group and repeat. These are the three key elements. The passion can be for the tool, the community and even for organising events. The main thing is that it is driven from the heart. Working in a group makes it possible to learn and ensures that you can fill the gaps when people are temporarily absent or have insufficient expertise. Lastly, repeat. And make it repeatable. 
For events, you are only as good as your previous edition. And that therefore you float eternally on the past while you work on the future. Trust from the past and vision for the future go hand in hand here. I also want to emphasize that it is okay to make mistakes. Better bugs than in the previous edition followed by other bugs in the next edition, it's a never-ending process of improvements.
Out of the last 19 DrupalJam editions, I think I've organized 16 and it's only by combining these three things, working from your gut, working with a strong team, and working so that it becomes repeatable, scalable and predictable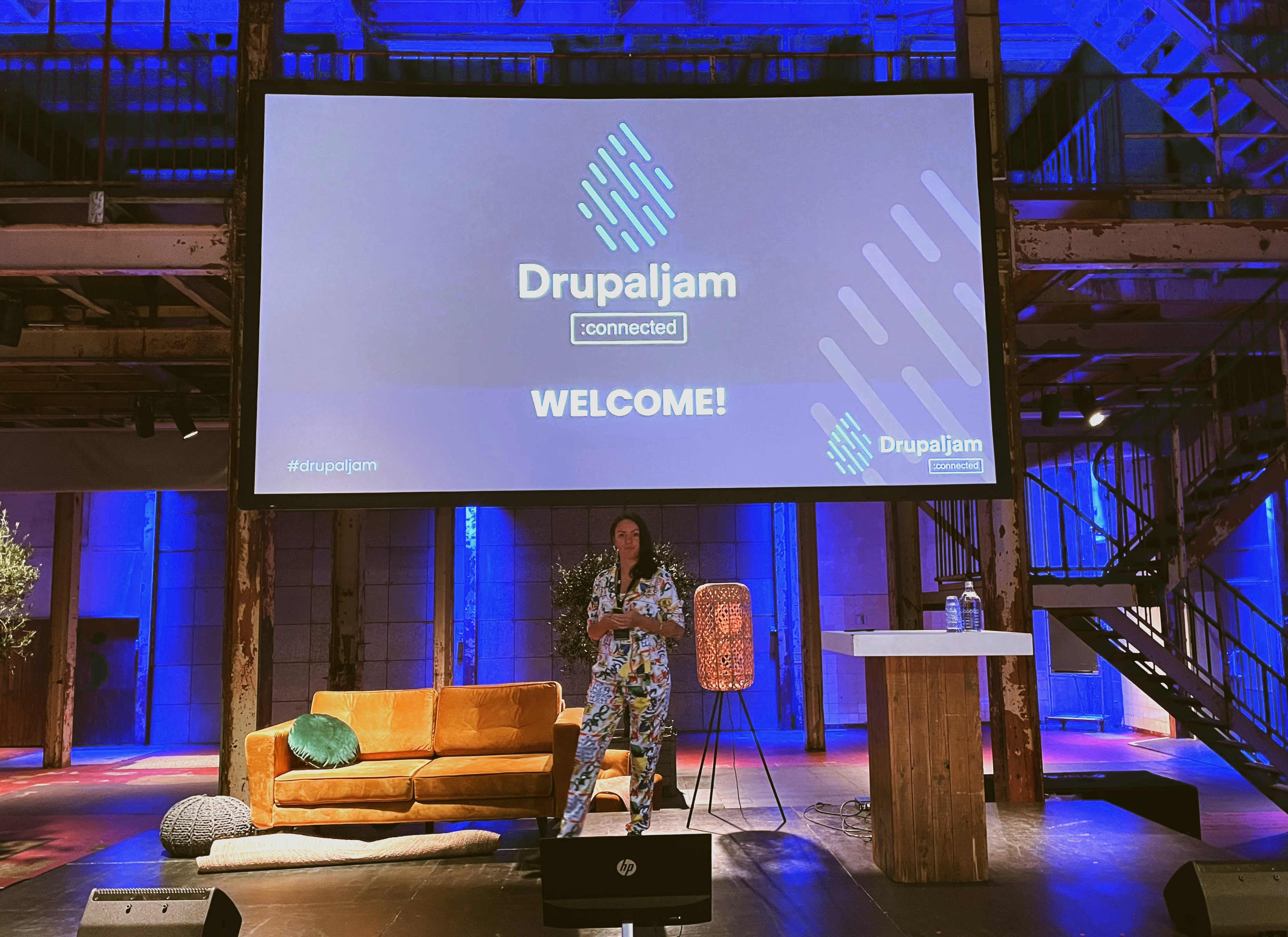 TDT [4]: What did you Look forward to most at Drupal Jam 2023?
Bert : I am always looking forward to meeting old friends and getting to know new ones. As an organiser, the time left for real meaningful interaction with the attendees is unfortunately very limited. But I never pick one over the other, any person is worth reading. Is any sound worth seeing? 
I am looking forward to connecting people with ideas, time and vision. So I can learn and see what the future might look like. And even more, with the help of the community, shape this future a bit in time. 
TDT [5]: You also Co-started the splashawards! Could you give us a brief history into the splash awards? What has been the impact of the SplashAwards on the Drupal community ? Has the initial vision remained the same? 
Bert : An event with grandeur that makes it possible to put the best Drupal implementations in the spotlight. So two things: grandeur (the event must have cachet) and promote Drupal implementations. We know this is very much inside baseball, no one should care that a Drupal website is good, one should care that the website is good. Only people in the Drupal community find the CMS relevant. That is why it has always been an event that deviates from the standard awards.
But, because we bring together people who care about the CMS as well as the customers, the event has now acquired a status in the market. Of course in the Drupal community, it is also being looked at by our friends from the proprietary CMS landscape and followed by reporters and third parties.
Because we have always had the vision to share everything with the rest of the community, the event and the movement have become much bigger than we could have imagined. The logo, best practices, howto and procedures are all freely accessible. As a result, the event is held in countless countries. An ultimate dream is still that these events will come together again in a kind of larger election, similar to the European song festival

TDT [6]: What advice would you give to someone new to the platform who wants to maximize its capabilities and potential for their projects?
Bert : Stay close. Close to the community to know what is going on and close to the core principles of the project. By using what is standard and good in the tool. 
As someone who has been actively involved in the Drupal community for a long time, what are some of the most rewarding aspects or experiences you have encountered throughout your journey?
I just looked at my profile and saw it has been over 22 years that I have been active. And all that time only one thing kept me here, getting energy back. By making something -code, events, ideas, but also a moment- that was not there before we jointly worked on it. By working together, we make more than there was before we did. Or more than I can do on my own. That, is the reason why I believe in open source and hence Drupal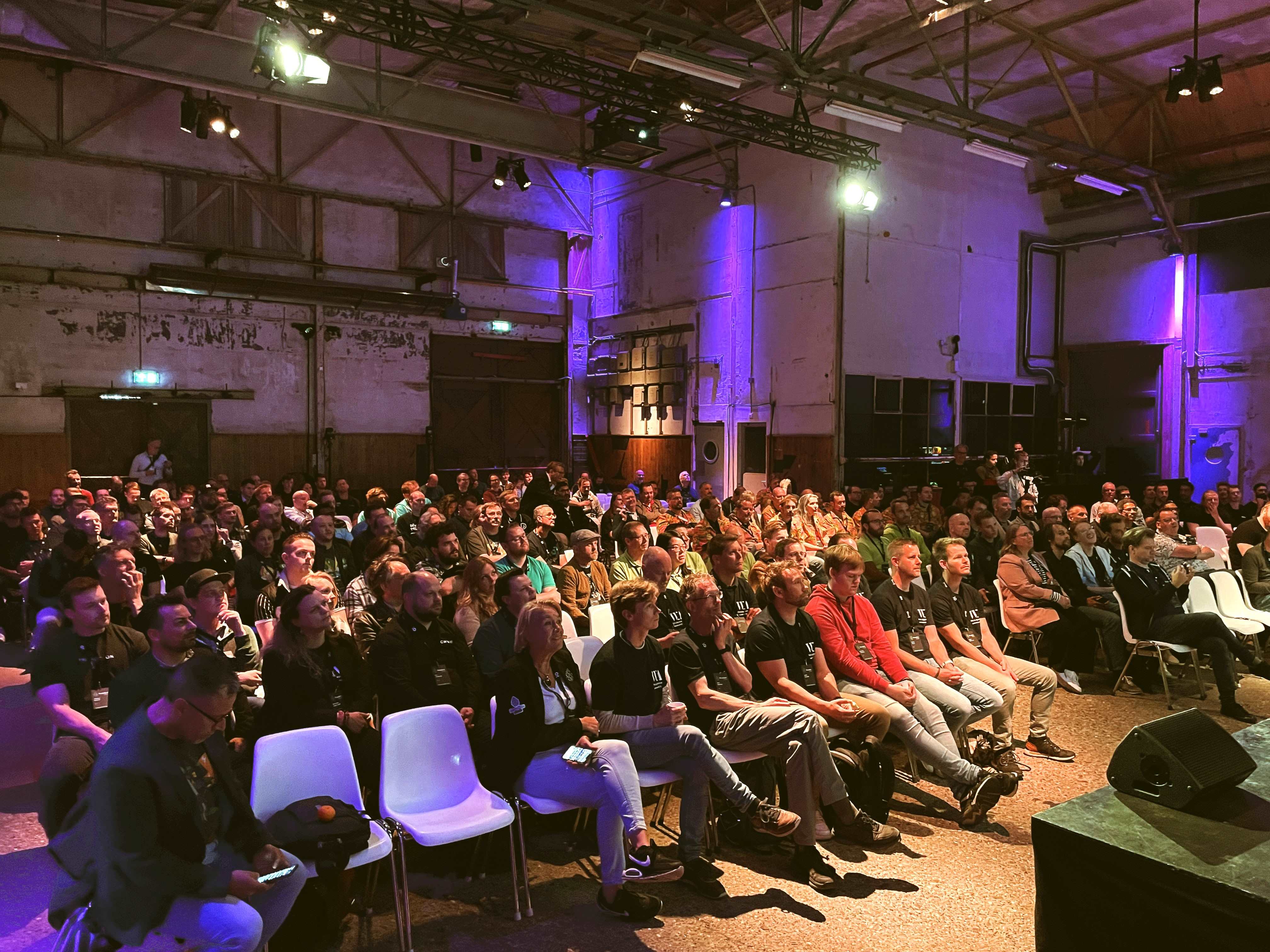 TDT [7]: As the Chair of the board for Stichting Drupal Nederland, what responsibilities and initiatives have you undertaken to support and promote the Drupal community in the Netherlands? How has the organisation evolved under your leadership, and what are your future plans for Stichting Drupal Nederland?
Bert : The Dutch Drupal Association has a mission to promote Drupal in the lowlands. We do this by facilitating DrupalJam (a broader knowledge conference with over 375 attendees), organising the SplashAwards (promoting Drupal websites by using the partner ecosystem as a channel) and holding the tech talks (bi-monthly smaller deep knowledge sessions at the premises of our partners). In the past, we organised Drupal Training Days as well, where school buses brought hundreds of students to a theatre where they learned the basics of web development and specifically Drupal. We don't have such an event scheduled and post-COVID we might use different media to achieve the goal of getting new talent in. But this is something that is on the agenda again. 
All these activities are there for the developers, the partners and the customers of the project. Or to bring new developers in. Recently we have broadened this towards prospects as well where we bought radio airtime on the leading Business radio network (streaming and podcast) with a short message about Drupal that will be picked up en masse by the right audience.
Also, we have launched a new website for promoting Drupal at drupal.nl and we are sharing the code with other Drupal Associations in Europe and hopefully beyond. This way we can reuse code, and knowledge, share improvements on the code and have a unified visual message towards the market with couleur locale when it comes to the content part.
TDT [8]: From your profile we can witness the heavy contribution towards the Drupal community from your end. Few months ago Drupal was declared as a Public good? According to you what would this encourage within the Drupal Community especially in terms of contribution? 
Bert : I know that this will make the brand stronger and hence bring new prospects, partners and developers to the project. Because Drupal is public. And Drupal is good.
Note: The vision of this web portal is to help promote news and stories around the Drupal community and promote and celebrate the people and organizations in the community. We strive to create and distribute our content based on these content policy. If you see any omission/variation on this please let us know in the comments below and we will try to address the issue as best we can.