Join the Adventure with The Drop Times at DrupalCon Lille 2023!
Hey Drupalers,
We are super excited to share that The Drop Times is now the official media partner for DrupalCon Lille 2023! This means we'll be bringing the spirit and excitement of DrupalCon to enthusiasts around the globe, whether they can attend or not.
But here's the thing - a grand event like this becomes truly special with contributions from all of you wonderful attendees. Yes, we are inviting you to be a part of our volunteer team to share the vibrant moments, the insights, and the pulse of the conference right as it happens.
Why Volunteer?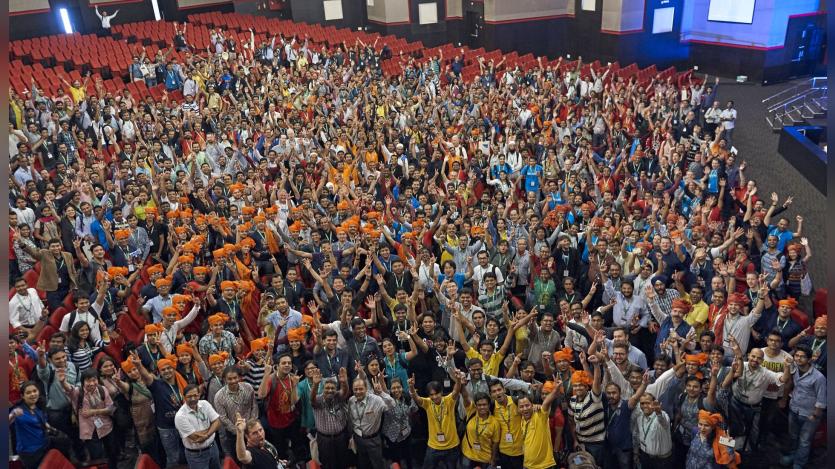 Be a DrupalCon Reporter
Step into the shoes of a reporter. Share live updates and let the world know what's happening at DrupalCon Lille 2023!
Build Your Network
As a volunteer, you get to meet and interact with Drupal enthusiasts from around the world. It's a fantastic opportunity to build your network.
Showcase Your Perspective
Through your lens and words, showcase what DrupalCon means to you. Your perspective could be the one that resonates with many others!
What We Are Looking For
Photos
Snapshots that capture the essence of the conference - be it a speaker in action, an interesting exhibit, or attendees having a great time.
Updates
Quick updates on the sessions you attend, the people you meet, or the knowledge you gain.
Insights
Your take on the trending topics, the groundbreaking sessions, or the future directions Drupal might take post-conference.
How to Get Involved
Feeling the vibe? We want to hear from you!
Get in touch with us at editor (at) thedroptimes.com or through the contact us page and let us know you're interested.
Join the Conversation Online
Join #thedroptimes @ Drupal Slack to continue the discussion.
Make some noise online and let's get the excitement building. Use hashtags like #DrupalConLille2023, #TheDropTimes, and #ShareYourExperience to join the conversation. Remember, your voice adds value to the community. Let's make DrupalCon Lille 2023 a memorable event together!
See you at DrupalCon!