LN Webworks Private Limited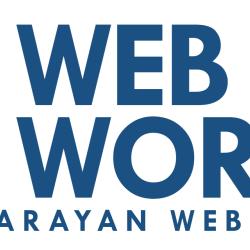 Since 2013, LN Webworks Pvt Ltd has spearheaded transformative Drupal development Services, translating innovative concepts into tangible global successes.
Renowned brands like Secan, Baanx, and Scarlett Entertainment rely on our prowess to conquer intricate digital hurdles.
Our expertise encompasses Drupal Migration, Drupal Upgrade, and support, alongside visionary Digital strategy, Web design , and mobile app development. Elevate your digital journey with us.
LN Webworks is the ideal choice for businesses that:Place a high emphasis on their Drupal web properties and need dedicated, retainer-based support.
May have an existing team but want to collaborate with industry experts on best practices to help meet business objectives.
Seek a predictable outcome and desire a long-term partnership from an agency with a successful track record of helping some of the most name recognisable brands in the world.
Contact us today to discuss your project in detail.
Team LN Webworks
LN Webworks has become an industry-leading IT Outsourcing company that provides companies with the ability to stay ahead of the evolving trends of the contemporary world.
Our rapidly growing team consists of over 90 developers working on Drupal projects.
The team LN Webworks are energetic experts, each dedicated to staying at the top edge of the digital world. We are small enough to be swift easily and big enough to leave an everlasting impact.
IT Staff Augmentation Services
LN Webworks Offers IT Staff Augmentation service to extend your team & to Scale Up your business efficiency with the best High Tech Talent.
Save your budget by reducing the IT Infrastructure cost & get access to Certified IT Professionals including Skilled Dedicated Developers, UI/UX Designers, Business Analyst,and Project Managers.
News related to LN Webworks Private Limited