Summary

ImageX, founded in 2001, is an award-winning website development and creation firm that majorly focuses on creating digital experience platforms. They have won DotComm awards, AVA Digital Awards, Drupal Splash awards, and more.

imagexmedia.com
They offer services like UI testing, UX, design, and Drupal web development, Drupal support, digital strategy, social media management, on-site audits, brand identity guidelines, Drupal theming, mobile-first web design, headless Drupal implementation, and more. ImageX's clientele includes Stanford University, YMCA, Adobe, Samsung, and the Center for International Governance Innovations.

ImageX has been a continuous contributor to Drupal. They have created 300 Drupal websites and supported 35 Drupal projects. ImageX has also contributed multiple modules like Bootstrap Layout Builder, Harvest, OpenEdu, and more. They are also Drupal certified Bronze partners and Drupal Premium Supporting Partners.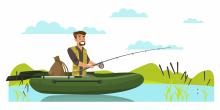 "What are some lesser known Drupal contributed modules that are super useful," asked Gábor Hojtsy on Twitter. We list some of the answers found on his thread that created an interest among Drupalists.