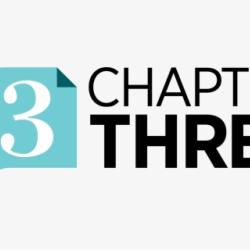 Chapter Three is a full-service Drupal web agency that offers strategy, design, development, training, and support. They help organizations create web and content strategies and build accessible sites. They work extensively with corporate/enterprise, education, healthcare, municipal and non-profit sectors.

They offer Drupal migration, APIGEE developer portal consulting, Dev Portal Transformation, Drupal 8 Kickstart, and more. Chapter Three's client list includes EPiHC, itsUptoUs.org, Childress Klein, FundX, SEMI, OHM Advisors, Los Angeles Tourism & Convention Broad, and more.

Chapter Three offers customized training, and their curriculum is licensed for Drupal courses throughout the community. Chapter Three has played a significant role in organizing Drupal camps and DrupalCons. They contribute back-end codes and design and help support local groups through San Francisco Drupal Users Group. They also provided extensive technical and code maintainer resources to help build Drupal 8.

www.chapterthree.com
News related to Chapter Three
Opportunities in Chapter Three