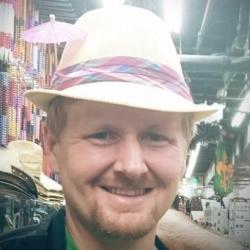 Ryan Price is an Acquia Certified Developer and experienced Trainer. He has built entertainment sites, social networks, and eCommerce sites for clients including Popular Science, NBC Olympics, Pfizer, and several education and nonprofit clients. With over 18 years of experience building sites with PHP and other technologies, Ryan began immersing himself in Drupal around 2006. Ryan often teaches and writes articles, and he co-hosts the DrupalEasy Podcast with Mike Anello, Andrew Riley, Ted Bowman, Anna Kalata and Kelley Curry.
A big fan of Rules, Migrate, Panels, Calendar and Date, Ryan is an all-around developer with DevOps skills, coding chops, front-end experience and everything in between.
Drupal Contributions from Ryan's Drupal.org profile:
I am a regular Drupal speaker and trainer, currently with Palantir.net and I co-host the DrupalEasy Podcast with ultimike, tedbow, andrewmriley, akalata and brightbold. I also host the Portland, OR Drupal DUG and helped start the first Drupal User Group in Florida - we put on our first DrupalCamp in February 2009. I contribute patches and test development versions of modules. For DrupalCon New Orleans and Baltimore, I was on the Site Building track chair team.
I served on a Schema.org committee with the W3C for Educational and Occupational Credentials, helping to develop a new way of listing metadata about professional certifications and college degrees, as well as other kinds of community-granted credentials.
I am always seeking out opportunities to mentor new community members.
Stories Related To Ryan Price (liberatr)