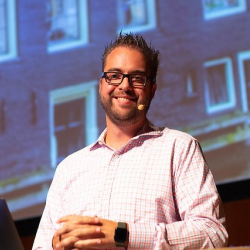 Dries Buytaert is the founder of Drupal and project lead. He founded Drupal in 2000. He is the President, co-founder, and chairman of the Drupal Association. One of the oldest members of Drupal Association, he along with Dries Knapen, and Steven Wittens started Drupal Association under the name DrupalVZW in September of 2006.
Dries is the co-founder CTO of Acquia. He also co-founded Mollom.
From Belgium( Antwerp), Dries moved to Boston in the United States in 2010. He is an avid Open Source and Open Web enthusiast and holds a PhD in computer science and engineering from Ghent University.
The main force behind Drupal, Dries is firmly and surely navigating Drupal to be a leading player in the digital transformation happening globally.
Source:
Stories Related To Dries Buytaert