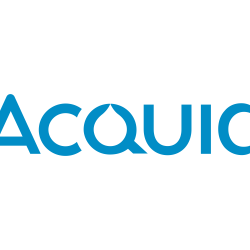 Acquia empowers the world's most ambitious brands to create digital customer experiences that matter. With open source Drupal at its core, the Acquia Digital Experience Platform (DXP) enables marketers, developers and IT operations teams at thousands of global organizations to rapidly compose and deploy digital products and services that engage customers, enhance conversions and help businesses stand out.
Acquia combines the flexibility of Drupal with the world's only open marketing cloud for an unrivaled enterprise digital experience platform (DXP).
Initially started as a cloud hosting service, Acquia has evolved into providing a fully loaded digital experience platform. Over 2000 global enterprises, NGOs, and government agencies rely on Acquia's cloud hosting services.
Acquia is an active contributor to the Drupal project and has offered sponsorship for improvement in the Drupal community, community modules, contribution sprints, and core initiatives. They have maintained more than 850 modules and have made over 150,000 code commits to Drupal community modules.
It offers Acquia Certification Programme to validate and promote developers' Drupal skills through on-site and online courses. The developers or designers can validate their skillsets and gain more visibility in the Drupal marketplace by taking the Acquia Certified Developer Exam. Acquia also offers custom training courses for specific training needs of Drupal organizations.
Acquia offers Acquia lighting, headless Drupal, Acquia labs, and customer success services. These features help the customers lower costs, create new revenue streams and engage the audience.