TheDropTimes Logo Opinion Poll Closed and Finalized!
Updated: TheDropTimes opinion poll is closed. We have finalized the logo on the right- yes, you guessed right, the second one in the poll.   This logo is aligned with our vision and mission: A media portal for and about the Drupal community. The druplicon replacing the 'O' in TheDropTimes is a GNU General Public License one and emphasizes the Drupal nature of the website.
We thank each and every one of you who voted and shared your opinion of why you chose what you had voted for!
TheDropTimes is in the process of finetuning our logo to reflect the mission, vision, and purpose of the site. We would like to hear your opinion on which logo you like best and why? But first..
First About TheDropTimes
TheDropTimes is a media portal launched towards the end of September 2021 to celebrate all things Drupal! The site is made using Drupal 9 and wants to showcase all the capabilities of Drupal.
We want to:
Highlight and display the wide range of capabilities of Drupal through case studies,
The initiatives and plans moving forward as Drupal evolves and transforms to stay abreast of the digital innovations,
Mergers and acquisitions happening in the Drupal world,
Insights and the analysis of thought leaders in the Drupal space especially Dries Buytaert and
Even the events around the world associated with Drupal, be it DrupalCons, Drupal Camps, or even hackathons or Drupal learning sessions!
What's in a Logo?
A logo is the organization's first and foremost brand identity. People instantly identify a brand with its logo, revealing underlying emotions around the brand. Think of the logo you see below. You know what each brand stands for instantly.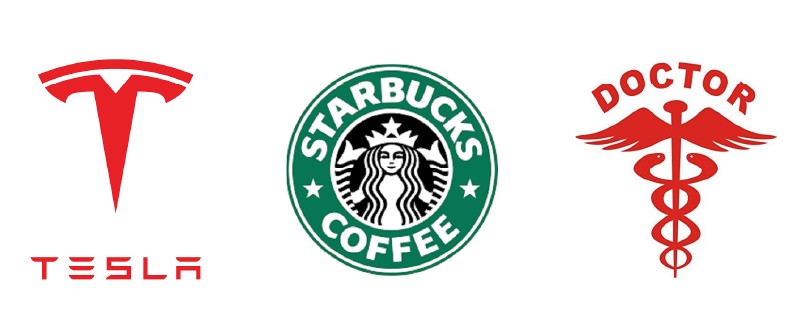 A logo is an instant attention grabber and without writing a big essay conveys what the business is all about in very few words. So the logo is important, it can be called the cornerstone of your website! Each stroke, word, color, font, and tone- tells a story in itself! This of course then becomes its brand identity showing up in the Social Media handles, landing pages, and all things marketable!
Your Opinion Matters
Now that we know the importance of a logo, what do you think of the four options we have for TheDropTimes logo?
Since this is a portal reflecting the opinions and aspirations of the Drupal community, we welcome your opinion and feedback. Let's engage and build TheDropTimes brand identity through crowdsourcing! Do share your insights!