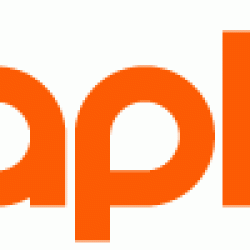 UK-based Drupal support and development agency, working with Drupal since 2007. We are proud to be a specialist Drupal development agency and we work with numerous clients around the world, from large international companies and public sector organisations through to charities, NGOs and smaller business startup operations.
We are transparent, friendly and reliable and are extremely customer-focused. We firmly believe in building long-standing relationships with each of our clients and have an excellent record of customer retention as a result of our high levels of service.
Our team has grown steadily and consistently over the past few years and currently stands at 21 full-time employees, including 14 Drupal developers. The team work across two areas - the Projects team deliver our large-scale new site builds while our separate Drupal support team are focused on delivering reactive and responsive support to our clients with existing Drupal sites.
As a company we have been heavily involved in developing Drupal sites for the private and public sector, as well as charities and NGOs, since 2007.
Our senior developer - Matt Burke (username mattyb) - has been an active member in the Drupal community since 2007.(http://drupal.org/user/73472/track).
We develop and support a number of large Drupal sites for a range of clients including:
The Ramblers - www.walkingforhealth.org.uk
ParentPay - www.parentpay.com
Anglian Water - www.anglianwaterbusiness.co.uk
United Christian Broadcasters - www.ucb.co.uk
International Alert - www.international-alert.org
EducationCity - www.educationcity.com
Cannock Chase District Council - www.cannockchasedc.gov.uk
Access Agriculture - www.accessagriculture.org
National Trails - www.nationaltrail.co.uk
Vent-Axia - www.vent-axia.com
We have also built and manage a portfolio of 15+ sites for international business intelligence company, FCBI. These include:
EyeforPharma - http://social.eyeforpharma.com
Incite Group - www.incite-group.com
Ethical Corporation - www.ethicalcorp.com
EyeforTravel - www.eyefortravel.com
Tu Auto - http://analysis.tu-auto.com
Our Drupal Support team specalise in delivering ongoing support and development for Drupal website and work across a broad range of projects. These include providing long-term support for sites built by Adaptive as well as sites for clients who have brought their sites to us for various reasons.
Our Drupal support clients currently include:
United Christian Broadcasters (UCB) - www.ucb.co.uk
International Alert - www.international-alert.org
Kensington & Chelsea Social Council - www.kcsc.org.uk
Education City - www.educationcity.com
Synergy Health - www.synergyhealthplc.com
Walk4Life - www.walk4life.info
Read about all our clients and work here: www.adaptive.co.uk/our-clients
We also provide enterprise-level Drupal cloud hosting, utilising our Drupal-optimised environment in Amazon Web Services (AWS) and also provide Drupal Performance Optimisation and Security services too.
See www.adaptive.co.uk for full details of all our services.