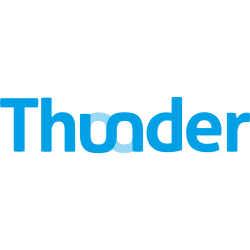 Thunder, released in 2016, is a web-based, open-source Drupal-based Content Management System designed by Hubert Burda Media. It is one of the core products of the Thunder Coalition that aims at helping publishers by sharing code and innovative powers. It is basically a platform for professional publishing.

It consists of recent Drupal functionality with multiple hand-picked publisher-centric modules. Thunder allows users to create dynamic articles with paragraphs, schedule content, improve media handling, cover events in real-time, integrate with AMP, and more.

Thunder is based on Drupal 8 and has supported over 40 Drupal projects. They are Premium Drupal supporting partners and have also been credited for three security advisories in 2021.

www.thunder.org