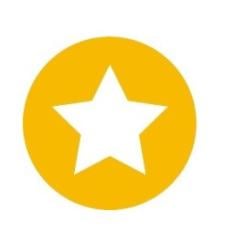 Esteemed Inc. is a multi-channel brand and integrated service provider. They provide pre-screened, contract experts for various specialty areas either on a contract, contract-to-hire, or permanent basis. At Esteemed, they take great pride in their mission: to help job seekers succeed in their chosen careers and to assist employers in scaling their businesses.
Esteemed has its headquarters at Olympia in Washington State. Products include Esteemed Talent Network, Contractors, Esteemed Digital and Esteemed Screening. Services include Digital Delivery, Agile Coaching, Technical Architecture, Project Management, Discovery & Planning, and Fractional CTO. Esteemed Inc.'s clients include oomph, Avionos, and FreshForm.
"Esteemed" is a multi-channel brand focused on innovation in the modern workplace. Our purpose is to help people thrive at work and be happy. Our platform, Colleagues is where digital workers thrive. We leverage the power of community and open-source software to improve work-life.
"Esteemed Talent" is an emerging leader in Talent and Workplace solutions. The company operates from 20 locations across the United States, Canada, Europe, Latin America, and Asia. We serve individuals and businesses around the world. Independent workers connect with opportunities and support in digital careers. Businesses access talent management, consulting, technology, and support. We enable businesses to scale with confidence and nurture a human workplace.
Esteemed is just over two years old, and a self-funded startup. The company has experienced 500%+ growth in revenue since 2020. It evolved over 10+ years prior as Celebrate Drupal, a digital agency and its staffing platform Drupal Contractors , the largest provider of contract Drupal talent. Expanding to other verticals has fueled significant growth. We now proudly serve a list of 50+ client agencies and organizations across the US and Canada. We support the Drupal community via sponsorships at all US regional camps and contributing to the Drupal Associations Discover Drupal program for interns entering the Drupal workforce. To learn more, please visit us at esteemed.io.
News related to Esteemed Inc.