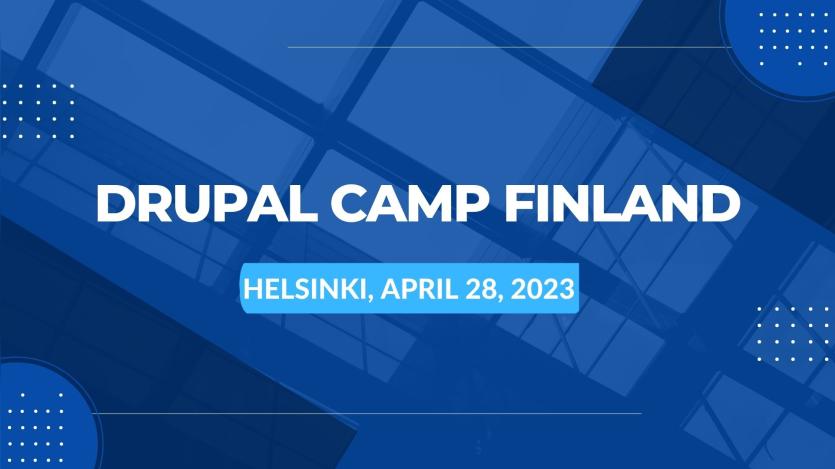 Description
DrupalCamp is back in Helsinki 2023 as a real in-person event! They are expecting 100 people to come - local Drupalists, users of Drupal or anyone willing to learn more about how Drupal is doing in Finland and in the northern Europe.  
The main objective of DrupalCamp Finland is to promote the use of Drupal and to be a meeting point for the Finnish Drupal community. You are most warmly welcome!
Event will happen on the 28th of April, 2023. Event is free of charge.
---
Programme
The event is built of community presentations, so please do consider submitting a proposal for a talk (or encourage a colleague to talk) about something you see valuable in Drupal development, using Drupal, or how Drupal is supporting your organisation to achieve it's goals. We are equally interested in tech and non-tech presentations.
Main program is scheduled between 9:00–17:00. Afterparty and Sauna in the same building after the event.
Location
Event is held at HTC Helsinki, Ruoholahti (Tammasaarenkatu 7, 00180 Helsinki).