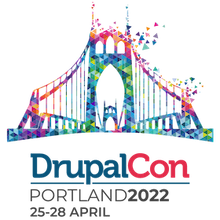 The DrupalCon North America will be held in Portland this year 2022. One of the major Drupal gatherings of the year, the event is scheduled to be an in-person event and is one event everyone in the Drupal Community looks forward to.
The four days of DrupalCon this year promises to be full of innovation, insights, and collaboration. Sessions include keynote presentations, hands-on workshops, breakout discussion groups, and interactive sessions. All the main stakeholders in the Drupal industry will be there including the global community of developers, marketers, and business leaders.
The DrupalCon speakers and panelists will be expert developers, representatives from innovative Drupal agencies, and business leaders who use Drupal to surge their digital business growth. The list of speakers and panelists will be announced closer to the date.
The main sponsors this year are Acquia, Pantheon, Phase2, and Platform.sh. The Champion sponsors are Elevated third, FFW, Imagex, Mediacurrent, Searchstax, Srijan, and Tag1.
Tickets are still available at the regular rate of $895/- till April 4th, 2022 after which it will shoot up to $995/- till 24th April. The tickets will be available at the event for $1095/-.