The Boy Who Built His Website at 11: Interview with Matt Glaman | MidCamp 23
American self-help guru Wayne Dyer said, "Doing what you love is the cornerstone of having abundance in your life." Matt Glaman confirms a similar approach in his recently conducted interview with TheDropTimes (TDT).
Alethia Braganza, sub-editor at TDT, discusses with Matt his work in Drupal and his upcoming presentation at MidCamp 2023.
I have always been fascinated with Drupal and wanted my work to be more than just "doing work."
Matt says in his recent interview. He shares with us his understanding of Drupal Documentation and the reason for his dedication to it.
Matt built his first website when he was 11 and has indefinitely taken off in his career since then. His book "The Drupal 10 Development Cookbook" was released recently and could be picked up by developers familiar with PHP but new to Drupal. He justifies the need for resources to help onboard experienced developers new to Drupal.
Read TDT's completed interview with Matt Glaman below.
TDT [1]: You are a long-time Drupal contributor and active community member; In your blog, you declare, "I am all about doing meaningful work, and Drupal makes that possible." It demonstrates your enthusiasm for Drupal. What are your thoughts on Drupal? Our readers would like to hear about your experiences with the Drupal community.
Matt Glaman: I have always been fascinated with Drupal and the fact it is an extremely powerful framework for building applications. I found Drupal indirectly. I worked at a local agency, and we needed to build an e-commerce store. I found Commerce Kickstart, the Drupal Commerce distribution, and fell in love with Drupal because of the software alone. It was because of the community, the folks willing and able to answer my support questions as I fumbled around learning how to use Drupal Commerce. As I kept building, I found myself ever excited at a chance to use Drupal for more complex and interactive builds, projects aimed at creating ambitious digital experiences.
I have always wanted my work to be more than just "doing work." I wanted my work to be enjoyable and interesting. I also wanted it to be bigger than myself. The fact Drupal is open source and the community so welcoming, I was able to jettison my career and allow me to provide for my family. So I made it a goal to find work that involved a majority of contributing back to open source so that others have the same opportunity.
TDT [2]: Taking your thoughts back to a time when you were picking up a career path, what sparked your interest in working in this industry?
Matt: The first time I built a website was in sixth grade at middle school; I was eleven years old. Our teacher let us use some iBooks, and I used Macromedia Dreamweaver to build a website. I was hooked from there and found my way to PHP.
I fell in love with being able to solve problems by writing code and making things others could interact with. I always thought it would be great to get a job as a software developer, but I didn't think it'd be possible. University didn't work out for me. I didn't live in a tech hub. So, I just let it be a hobby and nothing too serious until I found a local web development job. It was a lot of luck and great timing.
I wrote about that journey in a blog post based on my keynote at DrupalCamp London 2017.
TDT [3]: You have made significant contributions to documentation, which, of course, is quite beneficial. Would you be able to stress the need to encourage others to contribute to documentation, not simply by means of coding?
Matt: First, I want to help explain what I consider documentation. Documentation is not a detailed walkthrough or user guide. Documentation is any kind of resource that explains how something works or can be done. We should also include blogs as documentation. Any resource you can copy a hyperlink to and share with another person is documentation.
I remember when I started with Drupal 7, so much documentation and resources were available. That seemed to disappear with Drupal 8. I personally think it was due to a decline in blogs and more shared content behind walled gardens (one-off tweets, for example.)
TDT [4]: Do share with us three practical areas of contribution within the Drupal Community you would promote.
Focused contribution efforts: If you're using a module in your Drupal project, review and triage the issue queue, test and review relevant patches, verify existing bug reports, and provide patches for bug reports. Contributions are always better when done in the context of an actual project.


Join a strategic initiative: These initiatives build market-competitive features for Drupal and shape the project's future. These initiatives need folks of all talents.


Write and share content: Don't let all the other frameworks eat up the attention. We do amazing things with Drupal. So let's make sure everyone knows it.
TDT [5]: According to your Drupal.org profile, you've contributed over 100 documentation modifications. Why did you choose to allocate your time toward this?
Matt: I forget things all of the time. I don't remember the solutions; I just remember working on a similar problem before. I could keep a secret scratchpad of notes to look back on. But, if I did that, it wouldn't help anyone else. That is also one reason I write on my blog.
TDT [6]: Your book "The Drupal 10 Development Cookbook" was released recently. Could you tell us about what the book is directed towards and for whom?
Matt: The Drupal 10 Development Cookbook is meant to be a guide for Drupal developers of all experiences. The Drupal 8 Development Cookbook was aimed at Drupal 7 users moving to Drupal 8. For the Drupal 10 edition, I wanted something that could be picked up by developers familiar with PHP but new to Drupal.
We need resources to help onboard experienced developers that are new to Drupal.
TDT [7]: Almost everyone is interested in side projects to keep their creativity alive. Do you have any of your own that you actively attend to?
Matt: Most of my side projects were always related to my day job but allowed me to experiment with new ideas. That's how ContribKanban was started. I needed a way to track the progress of a large volume of issues.
So I built a headless application to read from Drupal.org's API to display issues as kanban boards. My current side project is called WhiskeyDex, a whiskey collection tracker that lets me experiment with Drupal and cloud hosting.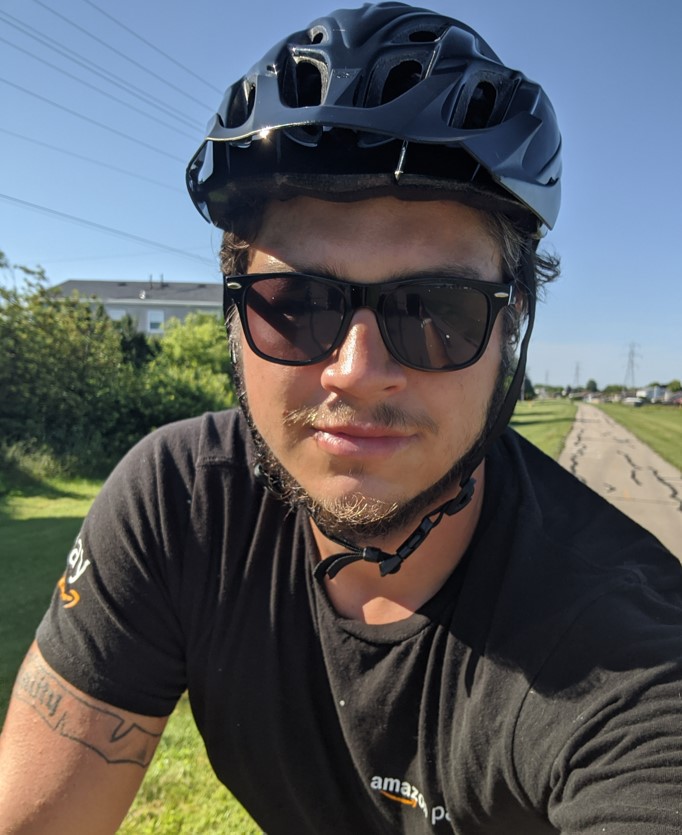 Unfortunately, I cannot say I actively attend to them, though. Three kids make it hard to find time to tinker on the laptop like I used to. However, I make a lot of time to go cycling. It's not a side project but my main non-coding hobby. It's how I recharge my brain and generate ideas for what to write about.
TDT [8]: With MidCamp just around the corner, you must be preparing for your presentation on "Lessons learned from helping port the top contrib projects to Drupal 10" Could you brief on your session at the Mid Camp?
Matt: My presentation at MidCamp will be about my experiences with the recent Drupal 10 readiness effort. I got to experience this as a module maintainer, tooling subject matter expert, and having Drupal 10 readiness as part of our team's job. I will discuss ways I believe we can improve our tooling and process as we gear up for Drupal 11.
TDT [9]: As a presenter, what Do you look forward to most at Mid Camp 2023?
Matt: The people! I missed the first MidCamp in 2014 but have attended each once since then. I am excited to spend time with colleagues and friends.
Note: The vision of this web portal is to help promote news and stories around the Drupal community and promote and celebrate the people and organizations in the community. We strive to create and distribute our content based on these content policy. If you see any omission/variation on this please let us know in the comments below and we will try to address the issue as best we can.