Drupal's Future: An Exclusive Interview with Ricardo Marcelino of Omibee
Probing into the remarkable journey, expertise, and vision of Ricardo Marcelino's professional trajectory, this comprehensive interview explores his transition from a graphic design and marketing background to his current vocation in web development. It serves as a testament to the dynamic nature of the industry. Ricardo's commitment to Drupal is of particular significance, spanning an impressive nine-year tenure and culminating in establishing Omibee, an agency singularly devoted to crafting extraordinary digital experiences.
In this exclusive interview conducted by Elma John, Sub-editor at TheDropTimes (TDT), we candidly discuss Ricardo Marcelino, providing valuable insights into his active and substantive contributions to the Drupal community. His pivotal role as General Assembly President of the Portuguese Drupal Association (ADP) also comes to the fore, highlighting his dedication to fostering community cohesion and synergy.
Furthermore, we gain valuable insights into Omibee's distinctive approach to digital experience creation, which is deeply rooted in principles of collaboration and the delivery of client-centric solutions. Additionally, Ricardo generously shares key takeaways gleaned from his recent presentation at DrupalDay Portugal 2023, affording us a clearer understanding of the challenges and opportunities ahead for Drupal, a platform he holds in high regard.
Drupal is unique because it allows businesses to build big, complex solutions with visual interfaces that site builders can use without coding experience, says Ricardo, when asked about what makes Drupal unique as an open-source Digital Experience Platform (DXP).
TDT [1]: What influenced you to become involved in web development and open-source projects like Drupal?
Ricardo Marcelino: I graduated with a degree in Graphic Design and a postgraduate degree in Marketing, working in User Interactions. Traditional design work decreased, and web development grew in popularity, so I decided to switch gears and start freelancing using Dreamweaver and Flash.
However, I soon began receiving requests to build more sophisticated solutions. I researched the three most popular CMSs then and found that Drupal was the most flexible but also the most complex. I decided to embrace the challenge and have since been involved with the Drupal project. Nine years ago, I founded Omibee, a digital agency specializing in Drupal.
TDT [2]: How have you been involved in the Drupal community, and what motivated you to contribute to the development and growth of Drupal as a content management system?
Ricardo Marcelino: I actively contribute to the Drupal community in various ways. Regionally, I serve as President of the Portuguese Drupal Association (ADP), where I help organize DrupalDevDays and Drupal Days Portugal, and try to bring the community closer. At Omibee, I train employees, spread the word about Drupal, organize Drupal Training Days, and sponsor events. Globally, I contribute code, design, and volunteer time at events. I have attended most of DrupalCon Europe and participated in various initiatives, from UI to marketing and promotion.
TDT [3]: As the CEO of Omibee, What is Omibee's vision for creating digital experiences? How does your agency approach projects from concept to market, and what sets Omibee apart in delivering outstanding digital experiences?
Ricardo Marcelino: What sets Omibee apart is our commitment to craft awesome digital experiences. We take the time to understand our clients' needs and goals. We then use our expertise in Drupal and emerging technologies to create effective and engaging solutions. We also have a strong focus on collaboration. We work closely with our clients throughout the project lifecycle to ensure they are happy with the results.
TDT [4]: You presented at DrupalDay Portugal 2023. Could you share some key takeaways from your presentation regarding Drupal's future and challenges?
Ricardo Marcelino: The idea for the presentation1 came from our Community forum, where someone asked if Drupal was dying. So, I wanted to explore the challenges and opportunities ahead. The main takeaway is that we need to be strategic in implementing ambitious ideas that can make Drupal more relevant to a wider audience. It will require us to be strategic and ambitious in our approach to development.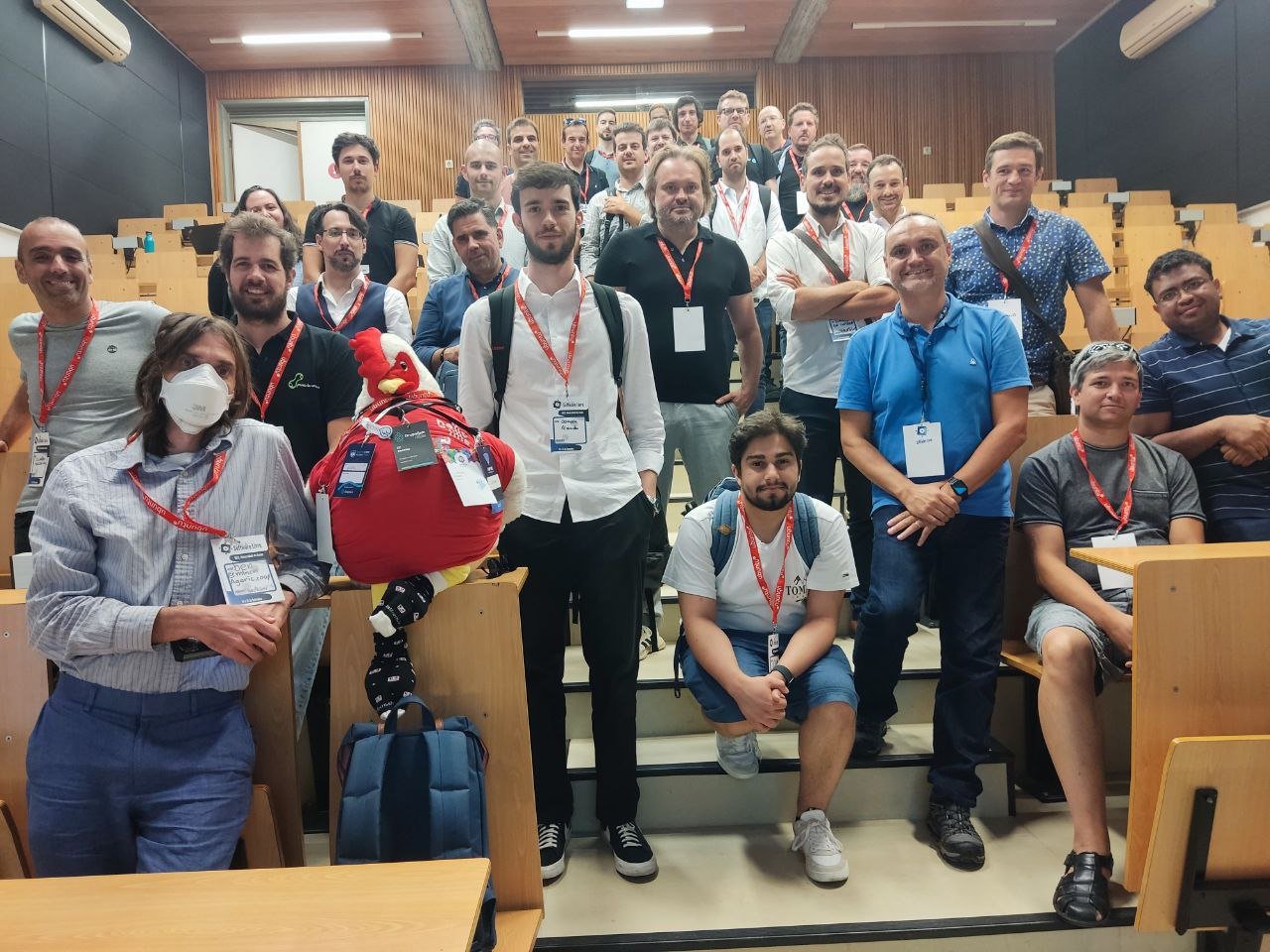 TDT [5]: In your opinion, what makes Drupal unique as an open-source Digital Experience Platform (DXP), and how does it cater to businesses, especially regarding its enterprise-level capabilities and cost-effectiveness?
Ricardo Marcelino: Drupal is unique because it allows businesses to build big, complex solutions with visual interfaces that site builders can use without coding experience. It gives clients more autonomy and can potentially decrease the cost of ownership. Omibee has been training clients' staff so they can do more on their own, which may seem like giving away work and business, but in our experience, it strengthens the sense of partnership and leads to more lasting commercial alliances.
TDT [6]: What strategies or changes are necessary to make Drupal more user-friendly, especially in light of low-code and no-code platforms?
Ricardo Marcelino: The user's expectations keep growing. Drupal is great, with lots of potential, but we should work in areas such as content authoring and media management. Our content editors are also decision-makers or influencers, and we want them also to love Drupal. The out-of-box and deploy experience improvements are also important to people considering Drupal. Someone with limited knowledge of Drupal should be able to have a basic website up and running within a few hours.
TDT [7]: You outlined several goals for Drupal's future, such as enhancing developer experience and enabling seamless content authoring. Which objectives do you consider the most critical for Drupal's continued evolution?
Ricardo Marcelino: I believe those goals have the most impact, so we need to be strategic in our efforts, but also to make decoupling a first-class citizen, where the site builder can visually create JSON responses that make sense for the frontend developers.
With that in mind, I recently created a module called Entity Display JSON, but in my opinion, we should go further and consider including React as part of our core stack, including for the admin theme. PHP + Twig + Ajax as a presentation solution is limited, which would allow us to attract talent from a vast pool outside of Drupal.
TDT [8]: How can individuals and businesses get involved in Drupal's community efforts, and what are the benefits of contributing to the ecosystem?
Ricardo Marcelino: To get involved in Drupal's community efforts, individuals and businesses can join their local community groups, attend Drupal events, contribute to Drupal initiatives and projects, or sponsor projects or individuals. Contributing to the Drupal ecosystem provides opportunities to make a difference, shape Drupal's future, learn and grow, and build your professional network.
TDT [9]: How is Omibee contributing to Drupal's future and addressing the challenges you discussed in your presentation "The Future of Drupal"?
Ricardo Marcelino: We are spreading the word about the importance of keeping Drupal moving forward, making it more relevant and contributing to its development. Although we are a small agency with limited resources, we are all-in on Drupal and are fully committed to its continued improvement.
TDT [10]: Looking ahead, what is your vision for the future of Drupal, Omibee, and the broader digital experience industry?
Ricardo Marcelino: A lot is changing in technology, specifically web development. The advent of AI will increasingly shape our experiences, so we must adapt through innovation and decisive action. Open-source projects face the challenges of creating consensus on a path forward and getting funding to implement it, so we must keep the conversation going.
I'm confident we can evolve into solutions that can touch even more people.
1Ricardo Marcelino, omibee, Blogpost on Presentation, "The Future of Drupal," Published on 15-09-2023, Retrieved on 23-10-2023. https://omibee.com/blog/future-drupal
Note: The vision of this web portal is to help promote news and stories around the Drupal community and promote and celebrate the people and organizations in the community. We strive to create and distribute our content based on these content policy. If you see any omission/variation on this please let us know in the comments below and we will try to address the issue as best we can.