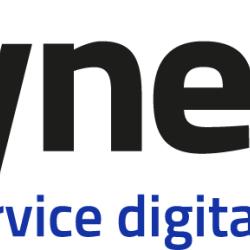 Synetic is a full service internet agency based in Haarlem (The Netherlands). Leading in custom development and razorsharp at strategy and design. Our office right next to Haarlem Central Station is packed with digital specialists who on a daily base collaborate at the highest level, creating to most beautiful digital solutions for a wide variety of customers all over the country.
Our history
We started our agency in 2004. Three guys straight from school with the wild dream to become a successful player in the world of online development. Slowly we grew and learned the way to be succesfull in this field. From the moment we started to fully focus on Drupal in 2008, our company made a boost in clients, work and off course employees. Since 2012 we've also embedded strategy and design in our core business which completes the circle of our Full Service way of thinking. Nowadays we're working with more than 50 FTE people at our beautiful prime location in Haarlem. Life at Synetic is good!
Proud of our clients
BAM, AkzoNobel, VodafoneZiggo, Europeesche Verzekeringen, PWN, Hunkemöller, Dutch Aircontrol, Bejo, NHL University, Municipal Leeuwarden, Verscentrum Nederland, Antea Group, DeltaLloyd, Ohra, ASR, Sanofi Genzyme, DAK, JB Inflatables, Eetgemak and many more.
Our Team
With our team of 50+ people we are one of the largest independent Dutch Drupal Agencies using Drupal. Our teams consists of experienced Architects, Backend Developers and Frontend Developers. Together with the dedicated testers they are developing Enterprise Drupal Projects for big customers in Holland. And yes we are always looking for new talent!
Upcoming Events of Synetic