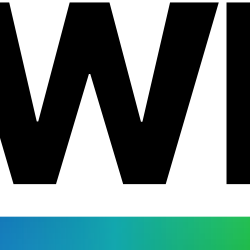 Today is all about digital. Successful digital transformation today determines if your organization will have a reason to exist tomorrow. SWIS understands this. We help organisations stay ahead of the competition. As a full-service partner our services include strategy, concept & design, development and support. The services we provide translate into highly effective websites and online platforms. Being highly effective also means providing a seamless integration into your digital landscape and with your business software. It is all about creating digital experiences that users love. Users can be everybody: visitors, buyers, members, employees, your marketeers or accountants. We have got you covered. So let's get started.
Digital Partnership
We help our clients in their digital transformation. As a partner: we are in in for the long run. Whether we measure, analyse, build or optimize: SWIS has the knowhow to take care of it.
A house filled with digital accelerators
Based in Leiden in the Netherlands we are a group of thirty digital thinkers and doers. We want to get stuff done! And in doing so, improve ourselves and the internet, every day.
SWIS ❤️ Drupal
We believe in proven technology and are strong advocates of using and working with open source software. We choose Drupal as our main platform for building websites and platforms. For us, it is the ultimate solution for open source ultra solid code. Drupal makes it possible to customize - to the last details - which provides us with a perfect balance of flexibility and reusability.
Moreover, the Drupal community makes sure the product evolves quickly and thoroughly, making sure speed, safety and reusability are guaranteed.
Recognition
At SWIS we have a lot of experience in building Drupal platforms. In 2014 we built the first Drupal 8 website within the Netherlands; for the Nationale Ombudsman. We are also really proud of the Splash Awards we have won for Naturalis and BOIP. As a Gold partner of Stichting Drupal Nederland we contribute to the development of Drupal in the Netherlands. DrupalJam is our yearly go to event regarding Drupal. Let's meet there!