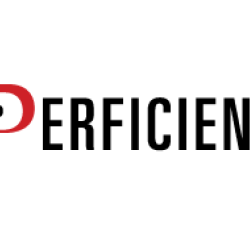 We help you imagine, create, engineer and run digital solutions that transform how you connect with your customers and grow your business.
A GLOBAL DIGITAL CONSULTANCY
With Perficient, you get experience and expertise, speed and agility, and a healthy dose of pragmatism to drive your business forward.
• ~300 Fortune 1000 Client Relationships
• 90% Repeat Business Rate
• 35 Global Locations
• ~4,500 Colleagues
• 20+ Years Industry Experience
We bring the yin and yang to every engagement, which means you experience big thinking and innovative ideas, along with a practical approach, to help you succeed.
As a leading digital consultancy, we're ready to partner with you to drive alignment and balance between your brand's customer experience with your business operations so you can drive optimization, innovation and growth.
GLOBAL IN OUR DELIVERY
With more than 25 office locations across North America and fully owned global and domestic delivery centers around the world, Perficient delivers work that's a step above with certified, experienced project teams and an agile approach to global delivery. You will achieve unprecedented results for systems and software development, testing, and ongoing support with our offshore, nearshore, and domestic delivery.
LOYAL TO OUR COMMUNITIES
We're committed to giving back to the communities in which we live and work. With offices around the world, our colleagues give selflessly of their time and talent making our communities a little brighter each and every day.
DRUPAL SOLUTION EXPERTS
• Digital strategy and experience design
• Integrations
• Multi-site strategy
• SEO and accessibility improvements
• Upgrades and comprehensive audits
News related to Perficient