Drupal Association Is Conducting Drupal 10 Giveaway
Drupal Association, via Twitter, announced that they would be hosting 10 days of Drupal Giveaway on the occasion of the launch of Drupal 10. The giveaway will commence on December 5 and continue until December 14. The entire giveaway will take place on Twitter.
Only TWO WEEKS until #Drupal10 is here! 🎉 How will you be celebrating? Be sure to check out the list of Drupal 10 celebrations on the https://t.co/velqKZxpKT Community Events page: https://t.co/QasfnPlvEH pic.twitter.com/rnypCW9R4f

— Drupal Association (@drupalassoc) November 30, 2022
On Monday, December 5, head to the Drupal Association Twitter account, @DrupalAssoc, for the kickoff of 10 Days of Drupal 10 and your chance to win! In the meantime, check out the new features on the Drupal 10 page. The Drupal 10 page also contains all the information you'll need to ensure a smooth upgrade to Drupal 10.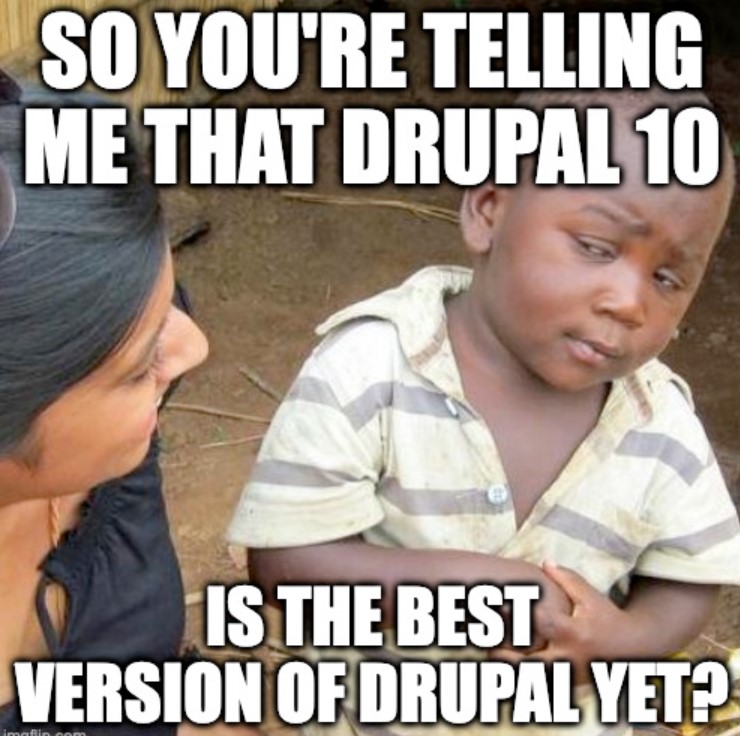 From December 5 to December 14, tag the Drupal Association daily on Twitter with a Drupal 10-themed meme or graphic to WIN an exclusive Drupal 10 hoodie. Your Drupal 10 meme or graphic can highlight one of your favorite Drupal 10 features, upgrades, or anything related to Drupal 10.
In honor of #Drupal10, we're celebrating with 10 Days of Drupal 10 giveaways - starting Monday!

From 5 December to 14 December, tag us daily with a Drupal 10 meme or graphic for the chance to WIN an exclusive Drupal 10 hoodie 🎉 #10DaysofDrupal10 pic.twitter.com/vQWcsOBw98

— Drupal Association (@drupalassoc) December 1, 2022
I have so many of these already planned out! It's gonna be hilarious! #Drupal https://t.co/1iGD7vNFwp pic.twitter.com/InoQ1hKbz4

— Mike Herchel (@mikeherchel) December 4, 2022
Note: The vision of this web portal is to help promote news and stories around the Drupal community and promote and celebrate the people and organizations in the community. We strive to create and distribute our content based on these content policy. If you see any omission/variation on this please let us know in the comments below and we will try to address the issue as best we can.
Organizations Related to the Story