DrupalCon Pittsburg Community Grant Applications and Scholarships Dates
DrupalCon Pittsburg is on mid year, and preparations are underway. Early Bird Registration, Scholarships and Community Grants applications open on February 13, 2023.
Keeping up to par with the deadlines and keeping an eye out, not allowing a chance to miss out on any contribution you can make, is vital to experiencing the complete DrupalCon Experience.
Save the date - #DrupalConPittsburgh Early Bird Registration and Scholarships + Community Grant applications both open on 13 February! 🎟️ https://t.co/HD4NVibs4g pic.twitter.com/ZmKkYaBQDx

— DrupalCon (@drupalcon) January 27, 2023
Here are the key dates to look out for DrupalCon Pittsburg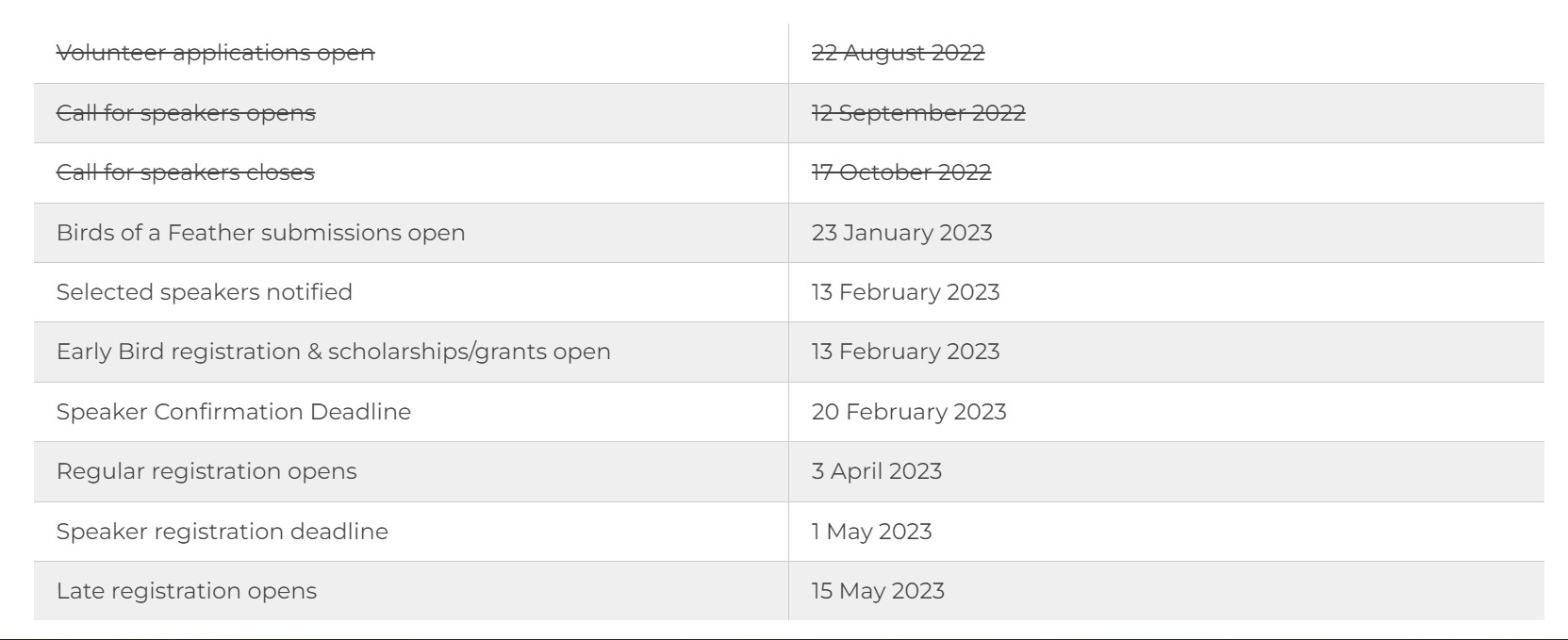 DrupalCon Pittsburgh 2023 will be held at the David L. Lawrence Convention Center from June 5-8, 2023. Here you get the opportunity to make new contacts and advance your career. You can attend sessions to add to your knowledge or attend sprints.
DrupalCon Pittsburgh 2023 has already achieved an impressive number of session submissions. The North American DrupalCon reached this milestone well before registrations opened and will set the stage for a memorable event.
Note: The vision of this web portal is to help promote news and stories around the Drupal community and promote and celebrate the people and organizations in the community. We strive to create and distribute our content based on these content policy. If you see any omission/variation on this please let us know in the comments below and we will try to address the issue as best we can.