12 Email Marketing Apps Integrated with Drupal module
Email marketing is a vital part of product marketing and a powerful marketing channel. Whether you want to grow your brand or sell your stuff, email marketing can be one of the most popular and effective tools.
It can help make your customers aware of your latest items or offers by integrating them into your marketing automation efforts. It can also play a pivotal role in your marketing strategy with lead generation, brand awareness, building relationships, or keeping customers engaged between purchases through different marketing emails.
Following is a list of Email Marketing Apps that can be integrated with Drupal. Please let us know if you know a better email marketing app with good support with Drupal.
Mailchimp 
Mailchimp is a popular email delivery service integrated with Drupal . It let's you create custom templates and allows you to choose from an array of pre-made templates and campaigns. It is a marketing automation platform that allows you to create, send, and analyze email and ad campaigns.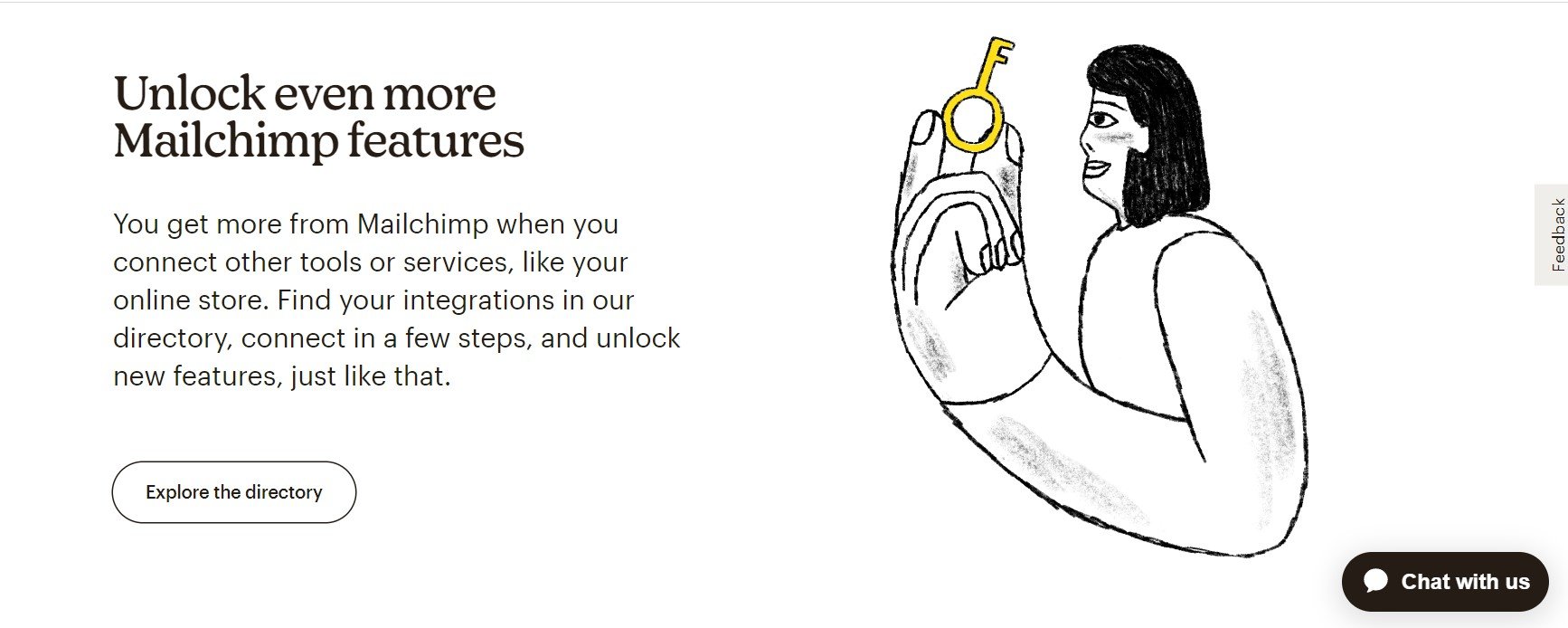 Active Campaign 
The platform gives businesses of all sizes access to 500+ pre-built automation that combines email marketing, marketing automation, and CRM for powerful segmentation and personalization across social, email, messaging, chat, and text. This Drupal module provides integration with Active Campaign.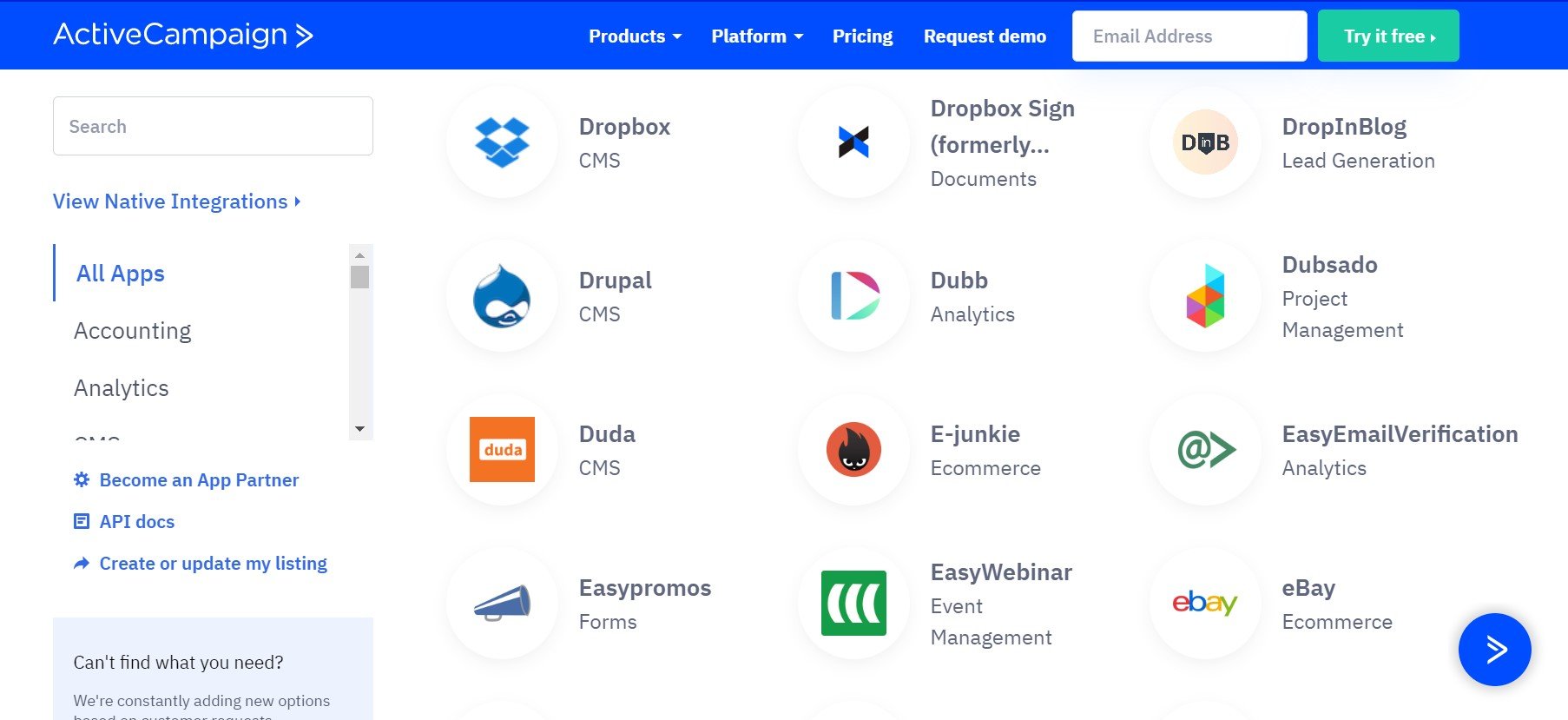 Send Pulse 

SendPulse is an all-in-one automation platform specializing in email, SMS, and chatbot marketing. It offers a complete toolkit for creating landing pages, developing online courses, and keeping track of everything in a free CRM. There is a  Drupal 7 module that provides integration with SendPulse. If you are looking for a unique integration with the latest Drupal versions, you may need to use Zapier or similar systems.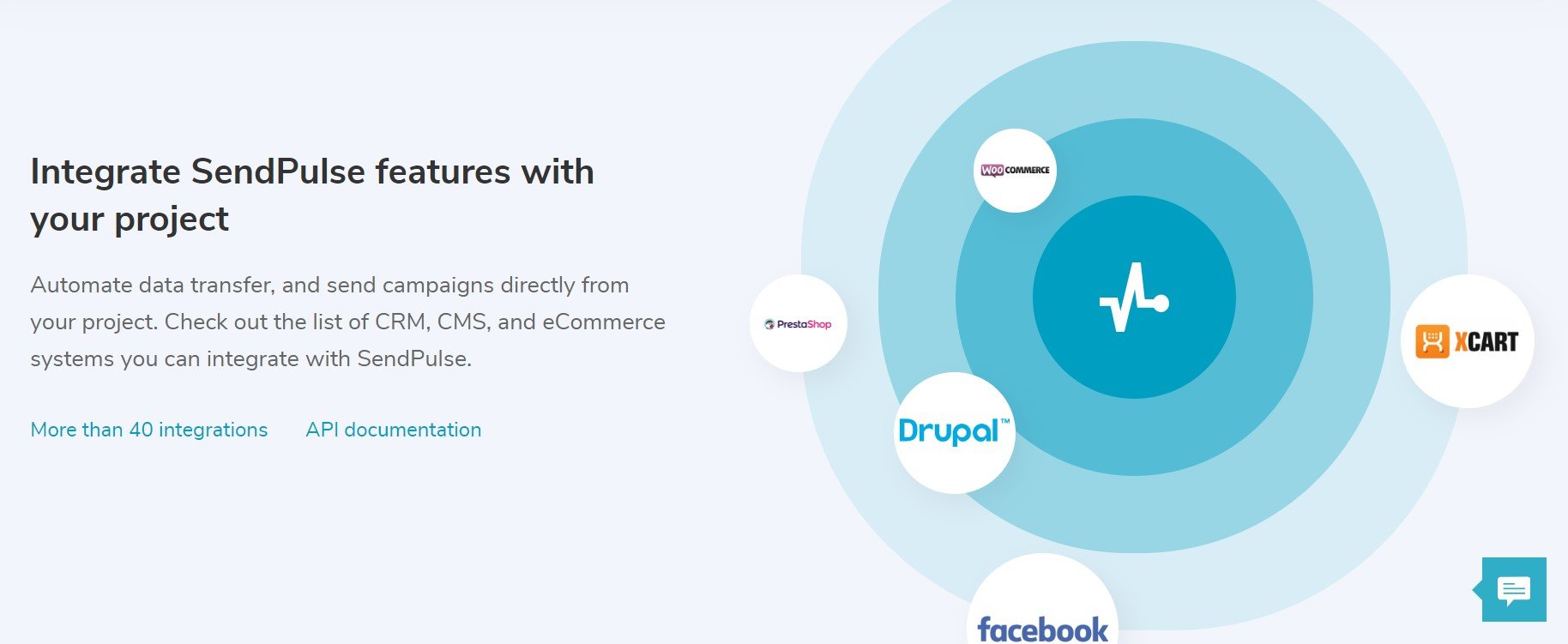 MailerLite 
MailerLite provides educational content like monthly webinars, tutorials, marketing guides, fast, 24/7 live customer support, and a Forever Free plan. MailerLite is an email marketing software designed to help people of all skill levels create professional and personalized marketing campaigns. MailerLite requires Zapier to connect with Drupal if you need an out of the box integration.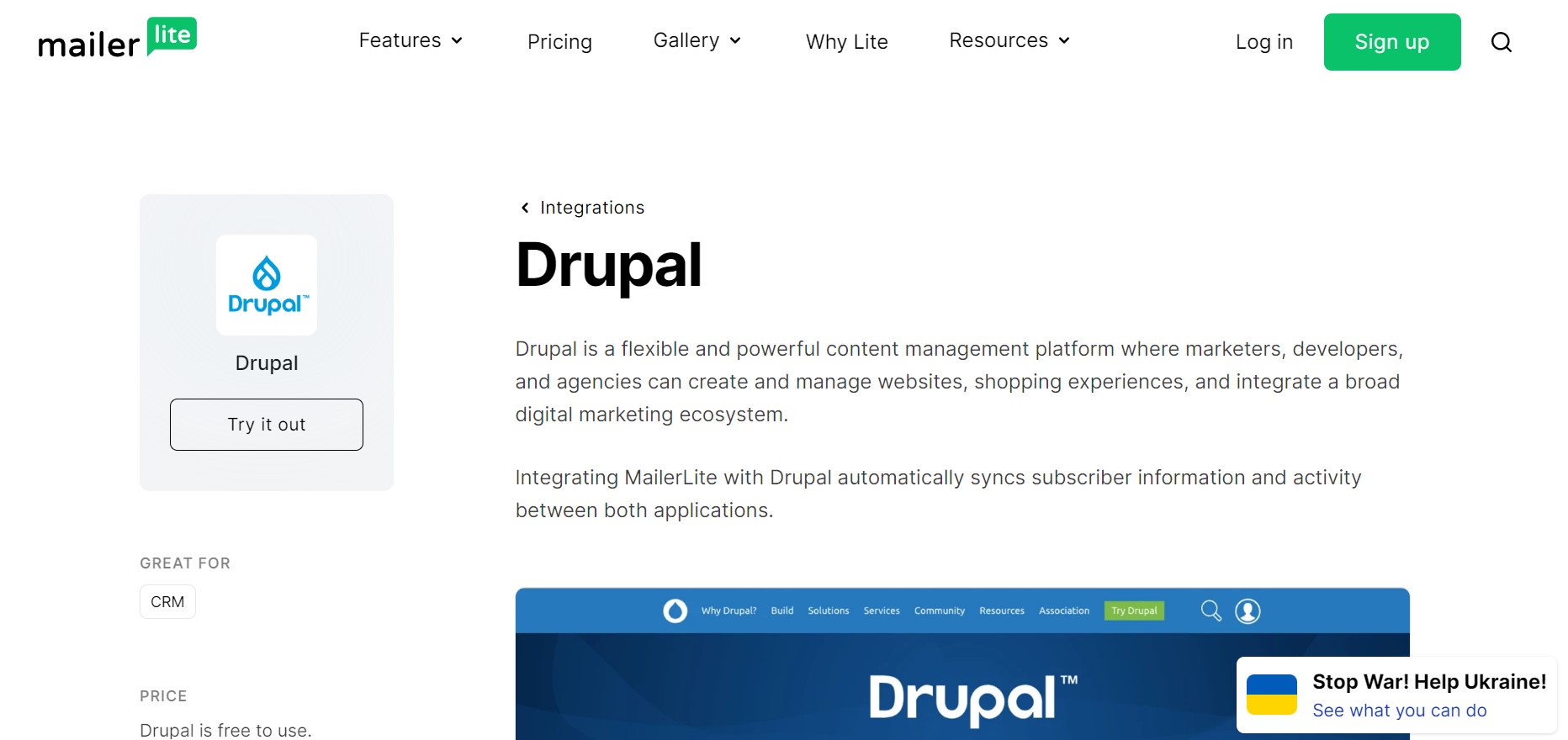 GetResponse 
Maximize the effectiveness of your campaigns even after they're complete with GetResponse. Email Intelligence is designed to make tracking, gauging, and analyzing an absolute pleasure. Getresponse has a Drupal 7 module available, but if you are using a modern version of Drupal, you can go with Zap

Moosend 
Moosend is a cloud-based email marketing platform with marketing automation for managing multiple email campaigns, mailing lists, newsletters, and more  integrated with Drupal 7 with this module I you can go with the Zap way if you are on the look out for an exceptional integration
AWeber 
AWeber is an all-in-one marketing solution specializing in email marketing. Their platform is used by over 300,000 creators, side hustlers, and small businesses worldwide. Their web-based tools help businesses grow by staying in touch with customers and prospects. Aweber integrate with Drupal using Zapier
Agile CRM 
Agile CRM is an all-in-one platform with dedicated sales, marketing, and service features. They offer a Drupal module, in their website as zip file, which is not a Drupal practice. Looks like they are not familar with the Drupal way of sharing modules. As always there is a zap available for those who prefer Zapier.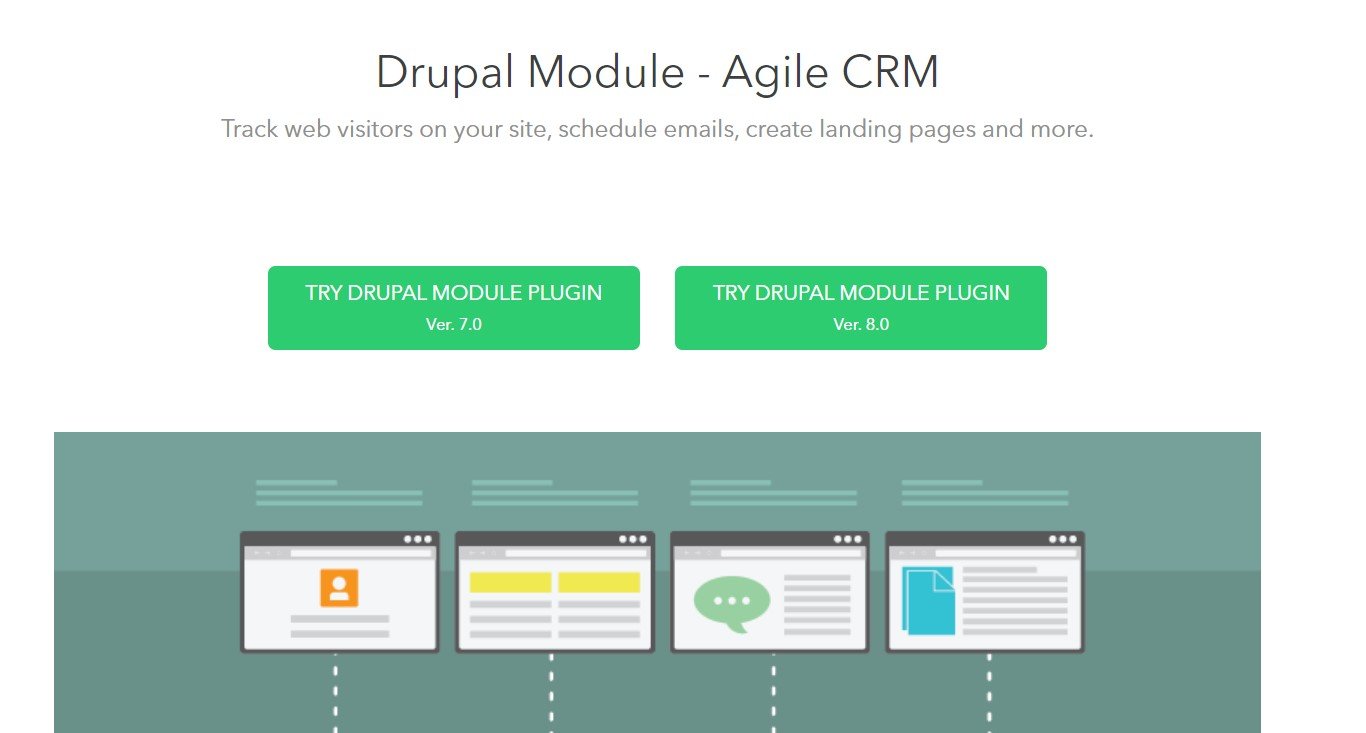 Dotdigital 
Dotdigital is an omnichannel marketing automation platform that enables more than 80,000 marketers in 150+ countries worldwide. It allows the user to use transactional and behavioral data to design, test and send powerful automated digital campaigns that run across all customer channels, from email to SMS and social media. DotMailer API is a Drupal 7 module available for dotdigital, if you are looking to integrate Drupal 10, it is suggested to go with Zap
MailUp 
MailUp is an email and SMS delivery solution which enables users to send and design their own promotional, newsletters, transactional emails, and SMS. It helps users to automate email & SMS marketing campaigns, with the ability to send limitless emails each month. Here is the MailUp Drupal newsletter module for Drupal 7. If you are looking for integration with Drupal 10, you can use Zap

Smaily 
This platform offers users an award-winning drag-and-drop template editor to help create eye-catching emails.

There is a Drupal module available in their github repo. Their Zapier integration is available here
User.com 
The platform has been designed to deliver modern and user-friendly solutions for business - it's one interface for the entire company. Marketing, sales, and customer service teams worldwide use this software to gain insight about website visitors, generate more leads, increase sales, and streamline internal processes.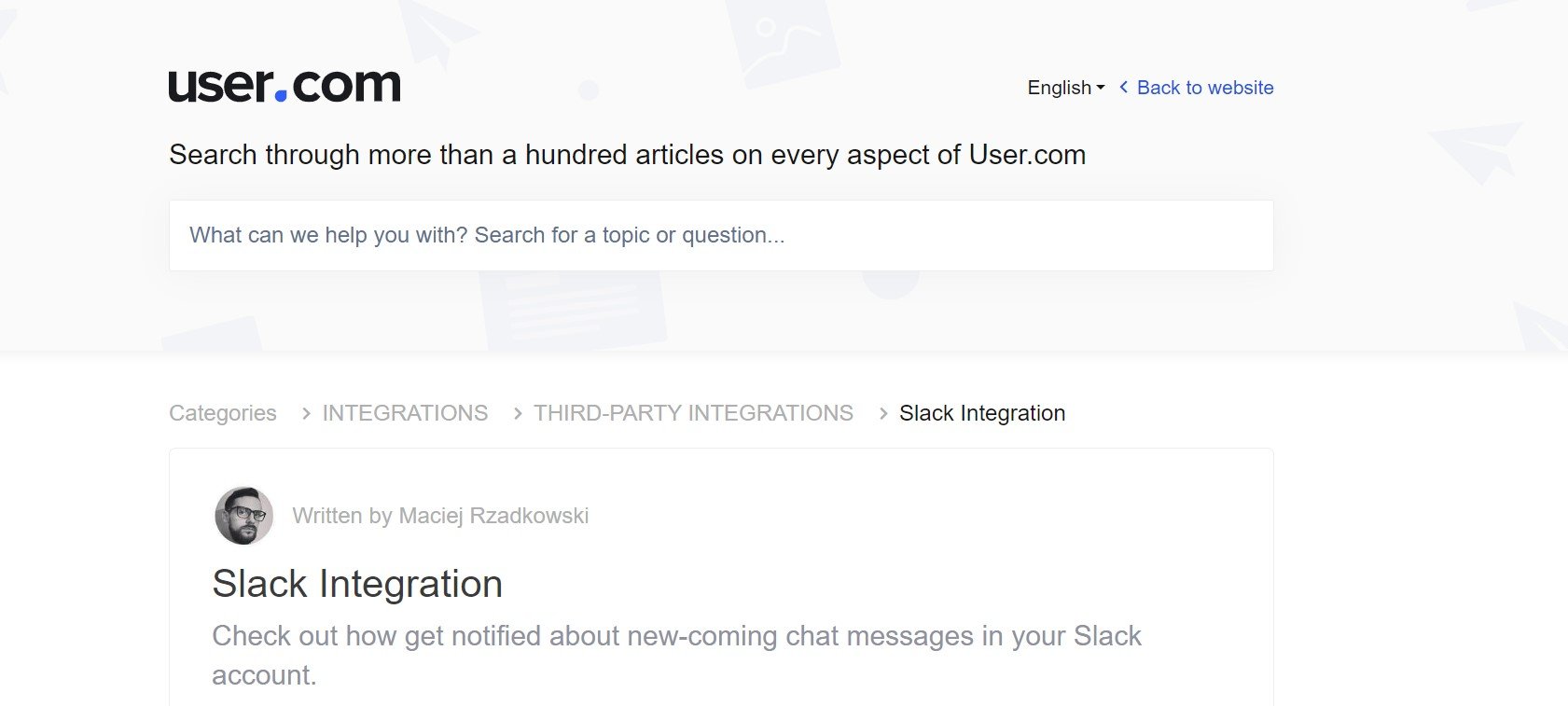 Integration with Drupal is limited, they offer a Drupal 8 module in their git repository, but it is 7 years old. hence may not  guarantee the best. The  Zapeir integration is also not clearly visible. Therefore, hoping that user.com updates their integration ecosystem.
Conclusion
Drupal is a CMS that supports any kind of 3rd party systems. If you are looking for an out of the box integration with Drupal, most popular products have well maintained Drupal modules in Drupal.org itself. If they do not have a Drupal module available, the next best  option is to use a Zap. You can check here for a list of integrations available.
If you have custom requirements, you can leverage on the Drupal Framework which allow you to build modules for any type of integration. In this list, Mailchimp is an exemption, they have a pretty active module maintained on drupal.org. At The Drop Times, we use mailchimp for our newsletter. You can subscribe to our newsletter here to experience how the Mailchimp module is used to create a subscription form.
Note: The vision of this web portal is to help promote news and stories around the Drupal community and promote and celebrate the people and organizations in the community. We strive to create and distribute our content based on these content policy. If you see any omission/variation on this please let us know in the comments below and we will try to address the issue as best we can.