Jayesh Is No More; Goodbye, Dear Friend, Colleague
A longtime cyber journalist, short story writer, author of several books and translations, and the copy editor at TheDropTimes (TDT), S. Jayesh (43), passed away this morning. Jayesh is survived by his daughter Ursula (6), and age-old parents, Shankaran and Vishalakshy. He was divorced.
Jayesh succumbed to a sudden cardiac arrest around 6.00 am IST at Sri Ramakrishna Multi Speciality Hospital, Coimbatore, Tamil Nadu, India, where he was under treatment.
On the dreaded night of February 13, Jayesh having a high fever fell on his back and wounded his head. He was immediately rushed to Paalana Institute of Medical Sciences, a Multi-Super Speciality Hospital, run by Malabar Medical Mission in Kannadi, Palakkadu, Kerala. 
Following a severe head injury and subsequent blood clot, they performed two neuro surgeries, and he was comatose for over two weeks. Although he regained consciousness, he has been in assisted living since then. 
As he needed ventilator support and constant observation in ICU, the expenses were too high, and the family had him shifted to Sri Ramakrishna Hospital, Coimbatore. Family and friends were hoping for his complete recovery while this happened.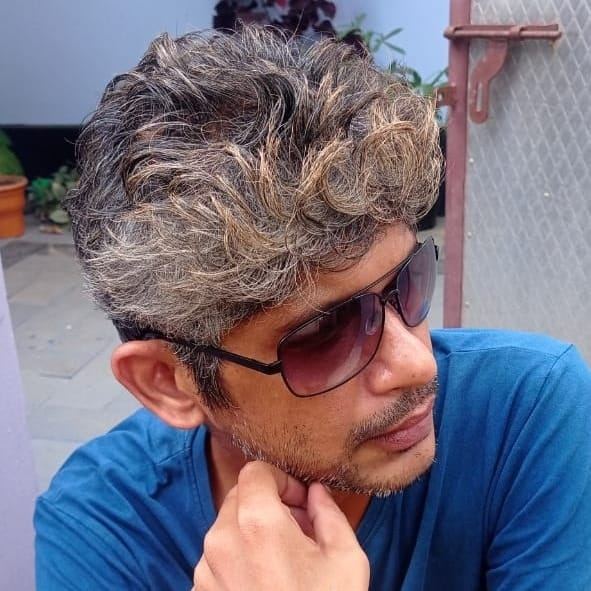 Jayesh wrote several short stories and poems as an up-and-coming literary figure in Malayalam. His anthology of stories, including Mayakkadal/മായക്കടൽ (Sea of illusion), Kla/ക്ല  (a conjunct in Malayalam), Oridathoru lineman/ഒരിടത്തൊരു ലൈൻമാൻ (an electric line mechanic somewhere), Parajitharude Rathri/പരാജിതരുടെ രാത്രി (the night of the losers), etc., were popular. He has also done a few translation projects from foreign literature.
Jayesh's translation works include 'existentialisavum fancy baniyanum' (existentialism and a fancy vest) by Tamil novelist Charu Nivedita, 'Memory Police,' a Japanese novel short-listed for the coveted Booker prize, by Yōko Ogawa, 'Njan enna Justice,' an autobiography of former Madras High Court Judge and Dalit egalitarian, Jt. K. Chandru, and 'Kayenum Habelum' (കായേനും ഹാബേലും) aka 'Kane and Abel,' a novel by British author Jeffrey Archer.
His latest short story anthology, 'Chora' (ചൊറ or t̠ʃoṟä, not ചോര or t̠ʃōɾä) loosely meaning itch or asperity, and translation of the Tamil novel 'Vārcāvil oru kaṭavuḷ,' or 'A God in Warsaw' dubbed as 'Vazhsayil oru Daivam,' (വാഴ്സയിൽ ഒരു ദൈവം) by Tamilavan (pen name of Prof. S. Carlos), were getting ready for publishing. His stories regularly appeared in various literary magazines in Kerala.
Jayesh was under psychiatric care for severe schizophrenia, which he had openly revealed. He actively talked about it to demystify the taboo surrounding the subject. He posted about it on Facebook and discussed the illusions he had. Sans medication, he was very delusional and had nightmares of hollow beings attacking and trying to kill him. But his condition was under control as he took medical aid and had his parents by his side.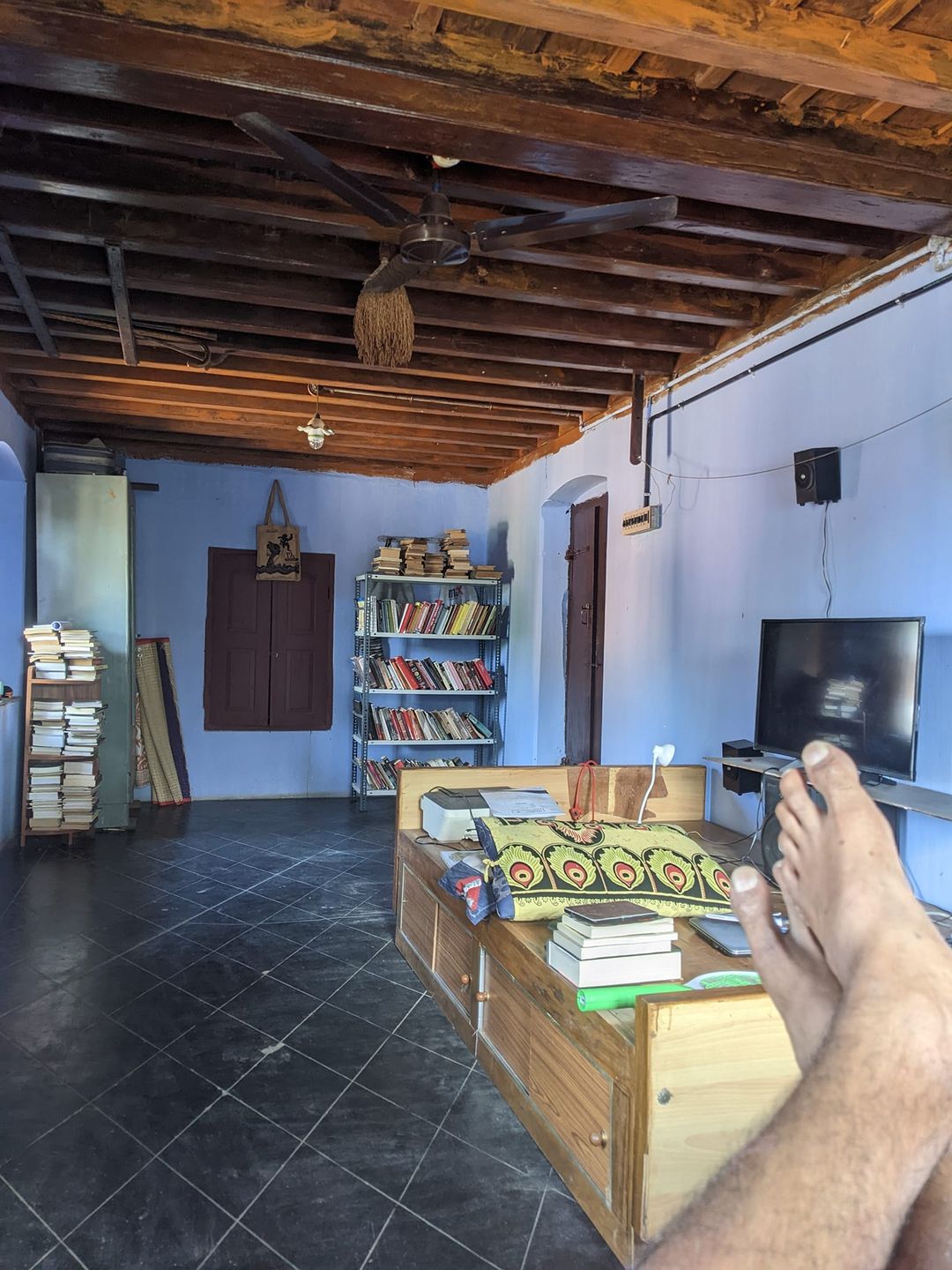 He lived most of his life as a youth away from home in cities working in different online magazines and journals. Still, he was confined to his home in a remote village in Thenkurissy, Palakkadu, for the past several months. He was married to a Malayalam news anchor but was estranged and later divorced. They named their daughter Ursula, out of respect for Latin American novelist, late Gabriel García Márquez, following his characterization of Úrsula Iguarán in the celebrated work, 'One Hundred Years of Solitude.' In a way, she is the alter-ego of Jayesh. 
Of all the characters in the novel, Úrsula Iguarán lives the longest and sees the most new generations born. She outlives all three of her children. Unlike most of her relatives, Úrsula is untroubled by great spiritual anxiety; in this sense, she is probably the strongest person ever to live in Macondo. She takes in Rebeca, the child of strangers, and raises her as her own daughter; she welcomes dozens of passing strangers to her table; she tries to keep the house from falling apart. (Source: SparkNotes)
Jayesh didn't have medical insurance. To meet his hospitalization and allied expenses, the deceased's mother had taken to crowdfunding through Milaap, a medical charity NGO from India. We published a request to pour money into this fund in our newsletter dated March 13, 2023. Although they sought $18,300 in USD (₹15,00,000 in INR), only one-third had been collected so far. The family still needs the money to cover the hospital bills, and we urge the Drupal community to come up and help. 
TDT hired Jayesh by the end of December, and he started working at the beginning of January. He was very productive with high speed and accuracy. Our editor knew him from previous stints, where Jayesh worked precisely in his working hours, not bothering others, but would file more stories than most others in this given time. Always against working overtime, he would dash out from the desk whatever may happen when his shift ends.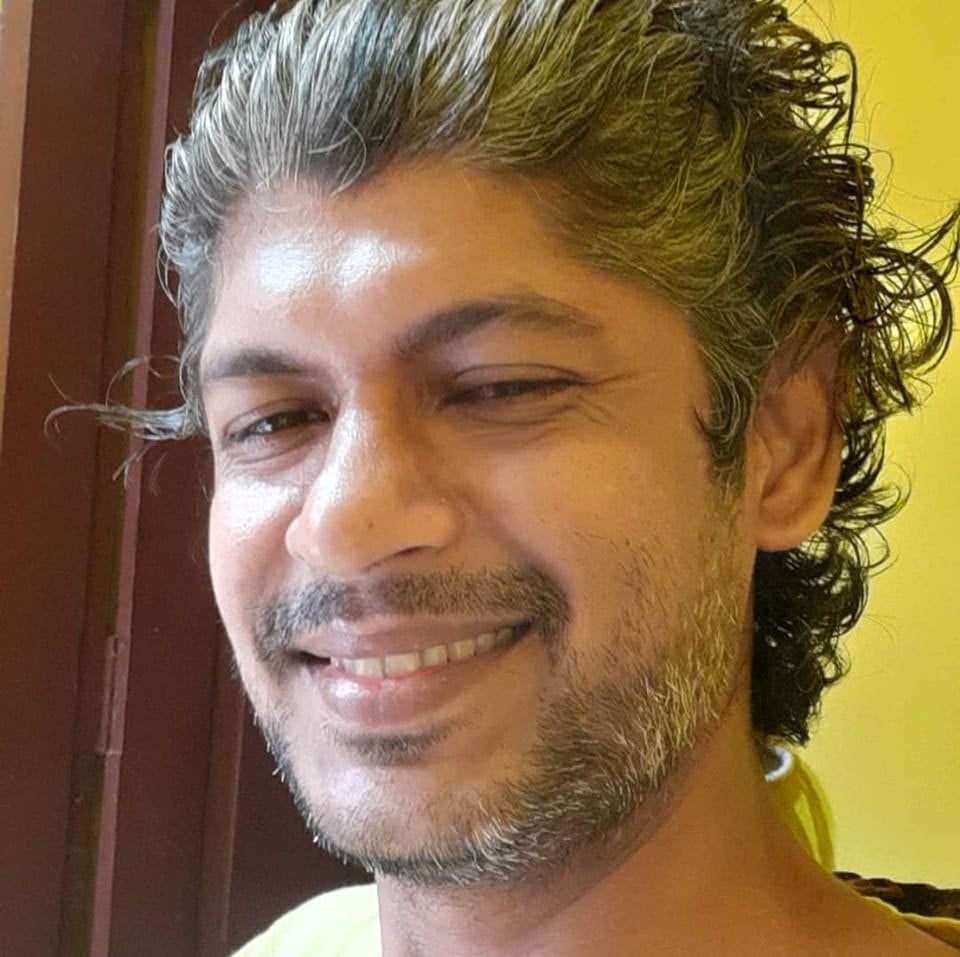 When we interviewed him, he revealed his medical condition, and despite that, we decided to hire him as part of our diversity, inclusivity, and accessibility policy. This decision was primarily thanks to J.D. Flynn (dorficus), who repeatedly presented a session, 'I am functional, so can you,' in multiple DrupalCamps, including the NEDCamp 2022 held last November. 
Jayesh was a workaholic and very helpful to us, and he was entrusted with interviewing the presenters for the recently concluded NERD Summit and DrupalCamp NJ. But before starting the exercise, he was hospitalized. 
The body of Jayesh will be cremated at Vilayanoor in Thenkurishi, Palakkadu, at 10.00 am IST tomorrow (March 23, Thursday). He will live on through his books. 
Adieu, Jayesh, dear friend, colleague, and great human being; we will miss you. Thanks for the memories we made together. Peace be upon you. 
Note: The vision of this web portal is to help promote news and stories around the Drupal community and promote and celebrate the people and organizations in the community. We strive to create and distribute our content based on these content policy. If you see any omission/variation on this please let us know in the comments below and we will try to address the issue as best we can.