Just Keep Showing Up, and the Job Is Yours: Chris Wells | DrupalCamp NJ
"We shopped around, found Drupal, and haven't looked back!" Says Christopher Wells. Chris founded Redfin Solutions and co-led the Project Browser Initiative, a strategic initiative of Drupal. He was talking with Alethia Braganza, sub-editor at TheDropTimes (TDT), before the upcoming Drupal Camp NJ 2023, where he will present a session. We arranged the interview via slack and emailed him a set of questions, to which we got written answers from Chris. Read along to learn more about various projects he had been part of.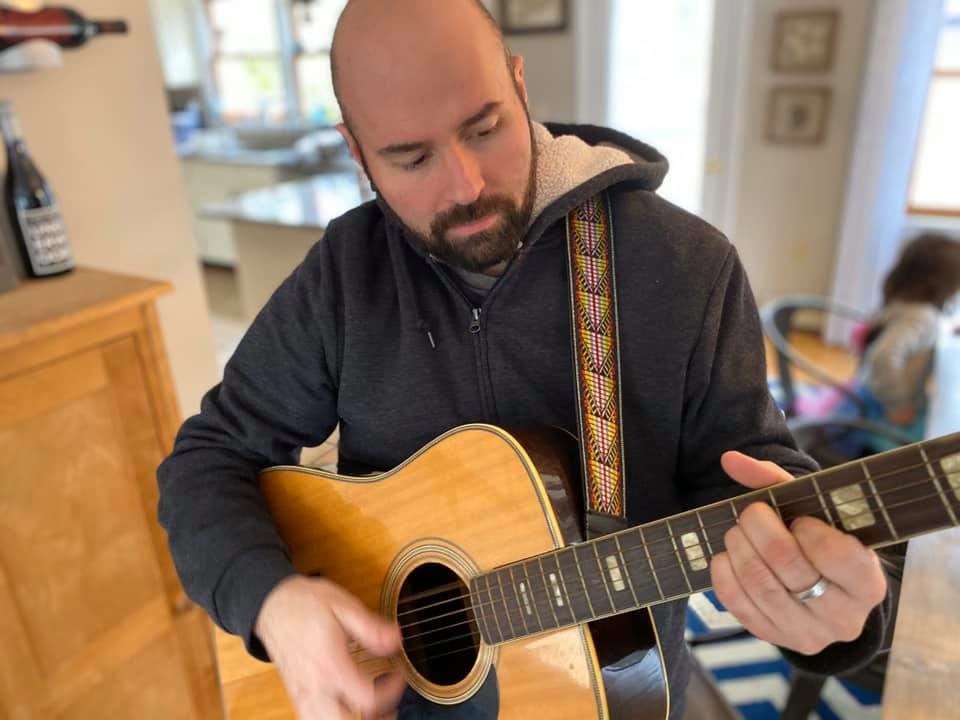 TDT [1]: You've been with Drupal for over 16 years. Would you be able to talk about your first engagement with Drupal? What has your Drupal Journey been so far?
Christopher Wells [Chris]: My company started as a smaller "moonlighting" operation in the early 2000s. After building a "custom CMS" for a couple of clients, it was immediately apparent we were reinventing the wheel. We shopped around and found Drupal and haven't looked back!
TDT [2]: Your Drupal.org profile says you have exclusively used Drupal since version 4.7. There is no doubt that Drupal has evolved since then, but so have many other CMS'. How would you reason Drupal is 'the one' for you?
Chris: During that initial search, we looked at a bunch of frameworks and CMSs, but ultimately we decided that because Drupal was built on top of the fundamental principle of "it's OK to extend" (and not in the default "it's open source, you can just hack it all you want!") it was perfect for us. We were all used to building custom code to solve problems, and we weren't ready to give that up just because we were using an "off-the-shelf product."
TDT [3]: Let's take a walk down memory lane. Your interest went from trying to work with a gaming device to pursuing a career in technology. The 90s was the age of the Walkman. By the time of your graduation, Apple started to steal the show. If that was it to gadgets, in software, BSDs, GNU/Linux, Solaris, and associated FOSSware was a principled hacker's dorm. Windows 95/98, etc., brought in the home PC revolution. A flame war was developing between GPL, LGPL, MIT License, and EULA. In browser land, Netscape Navigator vs. Microsoft Explorer, the birth of Mozilla Firefox, the slow death of newsgroups and bulletin boards, the emergence of RSS and web 2.0, and FUD about the Y2K problem, the period was interregnum. With so many options, how easy was it to select a career path in a specific technology? Later as a company owner, developing a platform-agnostic approach without any moral dilemma was vital. Nowadays, there is a similar uproar over content creation and its tools. How did you traverse this complex and chaotic atmosphere?
Chris: The main reason we never looked back was largely due to our initial formulation of the company around a lot of principles in Jim Collins's book "Good to Great." In there, he talks about "The Hedgehog Concept." Basically, the coyote is wily—he's always trying to get the hedgehog. He's trying many different approaches and ways, but the hedgehog does one thing well. He rolls up into a spiky ball, and the coyote still cannot get him. That was us with Drupal. By specializing, we're able to excel in the field.
TDT [4]: By 2009, Redfin solutions started full-fledged. What was the idea behind Redfin? I'm curious about the name as well. (Of course, we know yellowfin and bluefin tuna. Is Redfin fashioned as your favorite tuna in the sea of Drupal?) 
Chris: Yeah, around that time, my business partner and myself were both converging back on New England after years of being away and still running Redfin somewhat part-time (I was doing it as full-time as a full-time grad student could, and he was doing Drupal in his day job at a school district and then moonlighting with me also). But we had proven to ourselves that this was a viable path forward, so we went for it.
The name actually came about 4 years prior, and it's unfortunately not too exciting of a story. There was a "Blackfin Restaurant" near where we worked by the Prudential building in Boston. We thought it had some power to it, but I was the one who insisted on the "Solutions" part because that's what we sell. It came down to "Blue Cell Solutions" and "Redfin Solutions,"—and we decided on the latter.

TDT [5]: In DrupalConNA 2021, you did a session on 'migrating to layout builder,' one of the well-received sessions that year. In DrupalCamp NJ, you are talking about Project Browser Initiative. The project browser will be a great companion to any site-building tool, as you need to find the relevant modules quickly. Could you describe how these two projects complement each other?
Chris: I always try to present niche things I think people want to know and, sometimes, things that I need or want to learn. One of the coolest things we did in 2021 was run very large migrations of an old Drupal 7 site into a Drupal 8 Layout Builder-based site. Since we had to figure that out on our own largely, it was the perfect thing to share with the community.
Project Browser is a great initiative to get Drupal back to being a low-code solution, and Layout Builder is as well. Both of these tools are designed to put control and power in the hands of site builders. In New Jersey, I hope to present a technical deep dive into how the code works because I need to know more about it myself! So I'm on the hook to learn it before the camp.
TDT [6]: You are a co-lead of Project Browser Initiative. How did you come to this? Could you explain the roadmap for this initiative?
Chris: Having been in the Drupal community for so long and having built a successful business based on this technology, it was time to give back—and the company had matured enough that we were able to do so. There was nothing more than Dries's tweet that the initiative was coming up, and I said, "OK, I'm in." In life, but especially in Open Source or any volunteer work, if you want the job, it's yours—just keep showing up. So I did, and I was able to co-lead the initiative.
We're targeting Drupal 10.2 for inclusion in the core, with a few difficult issues to find solutions to before then. Right now, we're focusing on getting Package Manager into the core, as it's used by both Automatic Updates and Project Browser (learn more at Ted Bowman's session at DrupalCamp NJ!).
TDT [7]: Kindly give us some insight into your session, 'Project Browser: Your technical deep dive' at DrupalCamp NJ.
Chris: As the initiative lead, I'm mostly responsible for playing Project Manager or Product Owner in the project, but I don't get to write much code—even though that's my background. I'm not unhappy about it—honestly, the people responsible for writing much of the code are likely more qualified than I—but since I am technical by nature, I wanted to understand what's going on under the hood thoroughly.
So, I intend to do just that—an honest technical presentation (I sometimes feel camps lack those) that explains our use of Svelte, the build process, the network APIs being used, and the internal APIs of the Project Browser and how to extend it—a real "How it's Made" for the techie crowd.
TDT [8]: What Do you look forward to most at DrupalCamp NJ 2023?
Chris: So many things! I've never been to DrupalCamp New Jersey, so I am excited to see Princeton. Also, Project Browser has worked very closely with Tim Plunkett, and I'm excited to meet him in person. Contribution day is always fantastic. And, I'm staying with some of my good friends to boot and making a little trip out of it. Camps always give me lots of energy around the community, so I'm looking forward to riding that wave!
Note: The vision of this web portal is to help promote news and stories around the Drupal community and promote and celebrate the people and organizations in the community. We strive to create and distribute our content based on these content policy. If you see any omission/variation on this please let us know in the comments below and we will try to address the issue as best we can.