Creating a Relaxed Learning Environment | DC Asheville 23
Welcome to a glimpse behind the virtual curtains of Drupal Camp Asheville, where imagination and collaboration converge. Behind the scenes, the organizing committee of Drupal Camp Asheville is a captivating blend of community enthusiasts in the boundless spirit of collaboration.
The committee embodies the very essence of Drupal. This open-source content management system has revolutionized how we build websites, forge digital experiences, and transcend the boundaries of online possibilities. TheDropTimes (TDT) reached out to the team to ask them about their preparation process. Through this interview, we invite you to explore the minds behind the magic and uncover Drupal Camp Asheville's resounding success. Each question unravels a new layer of inspiration.
The team comprises April Sides, AmyJune Hineline, Jonathan Daggerhart, Kelly Dassing, Surabhi Gokte, Marjorie Freeman, and Mayank Gupta.
The interview with the organizing committee of Drupal Camp Asheville provided valuable insights into the planning, goals, and initiatives of this annual event. They shared their experiences and shed light on the camp's background, emphasizing its welcoming and inclusive nature.
Overall, the interview provides a glimpse into the dedication, passion, and community-focused mindset of the organizing committee behind Drupal Camp Asheville.
TDT [1]: What are the primary goals and objectives of Drupal Camp Asheville this year?
Drupal Camp Ashville Organising Team: Drupal Camp Asheville is always focused on creating a laid-back environment to learn, share, grow, and have fun. We love welcoming new people into the Drupal community and providing opportunities for folks to give their first sessions. Connecting people to solve their problems or answer their questions is our favorite.
TDT [2]: How did Drupal Camp Asheville start? Could you provide some insights into the background of this annual event?
Organising Team: Drupal Camp Asheville was started in 2010 by Matthew Connerton. In 2015, April Sides took over as lead organizer, alongside Jonathan Daggerhart, to continue to provide an amazing experience for the Drupal community. In 2019 and 2020, the team expanded to accommodate remote organizers like AmyJune Hineline and Kelly Dassing. During the COVID-19 pandemic, we were able to pivot to virtual events and continue giving folks a place to engage during difficult times.
TDT [3]: What initiatives are in place to encourage participation from underrepresented groups and ensure inclusivity at the event?
Organising Team: We have a Neurodiversity Initiative that offers support and options for folks to share their knowledge in ways that are more comfortable for them. In addition to the traditional, live/in-person session, folks can submit a pre-recorded session, a remote session, or an article to be published on our website. Sessions are not the only way for people to share their knowledge, so we try to be flexible and encourage our neurodivergent community members to share their expertise in more comfortable formats.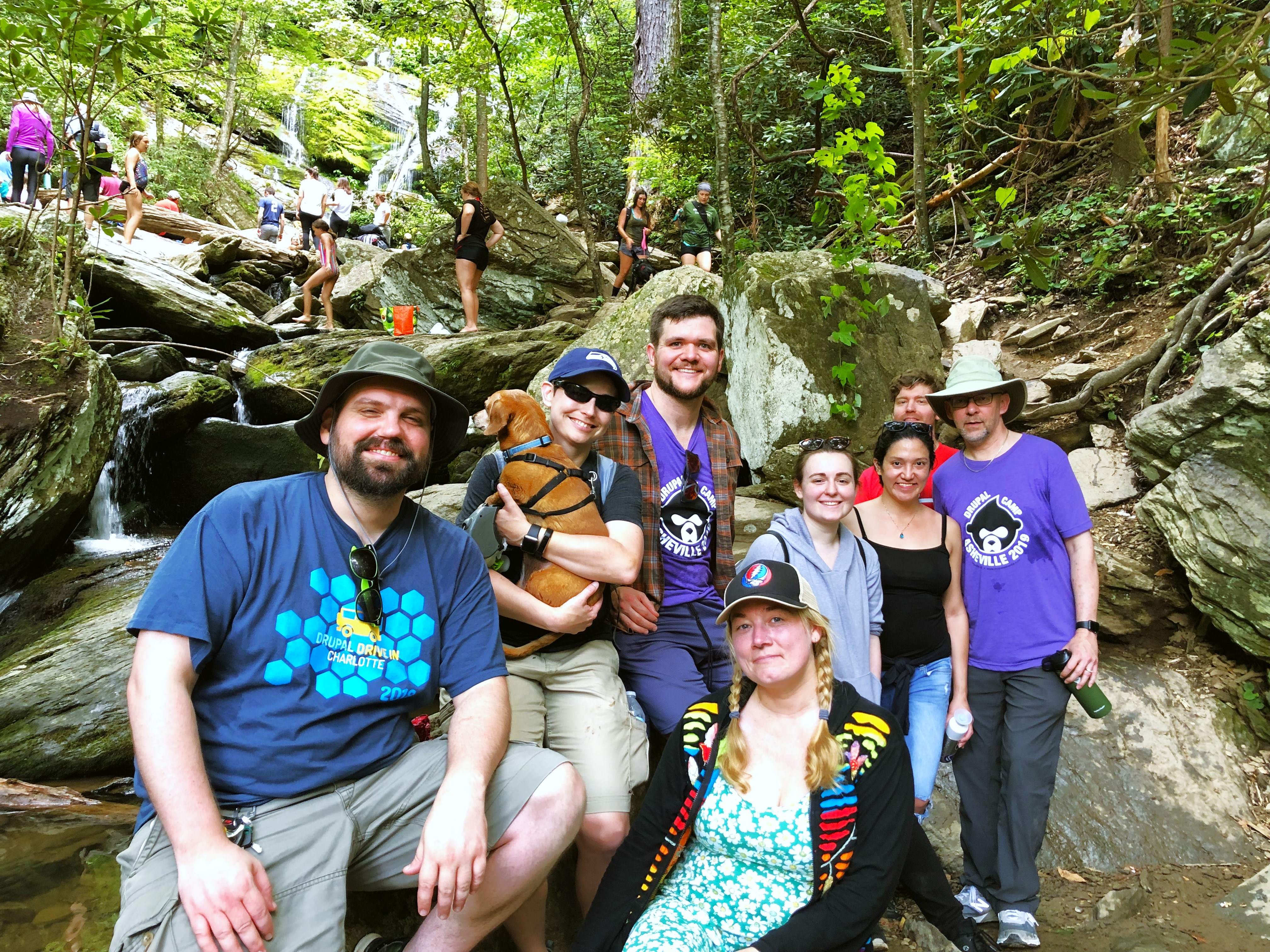 TDT [4]: Are there any community-driven activities or initiatives planned alongside the main conference program?
Organising Team: Asheville is surrounded by the nature of the Blue Ridge Mountains and is historically a place of healing and restoration. In this spirit, we spend Sunday of camp away from our computers, hiking in nature with members of the community. We hope our attendees return to their homes and jobs refreshed and ready for whatever awaits them.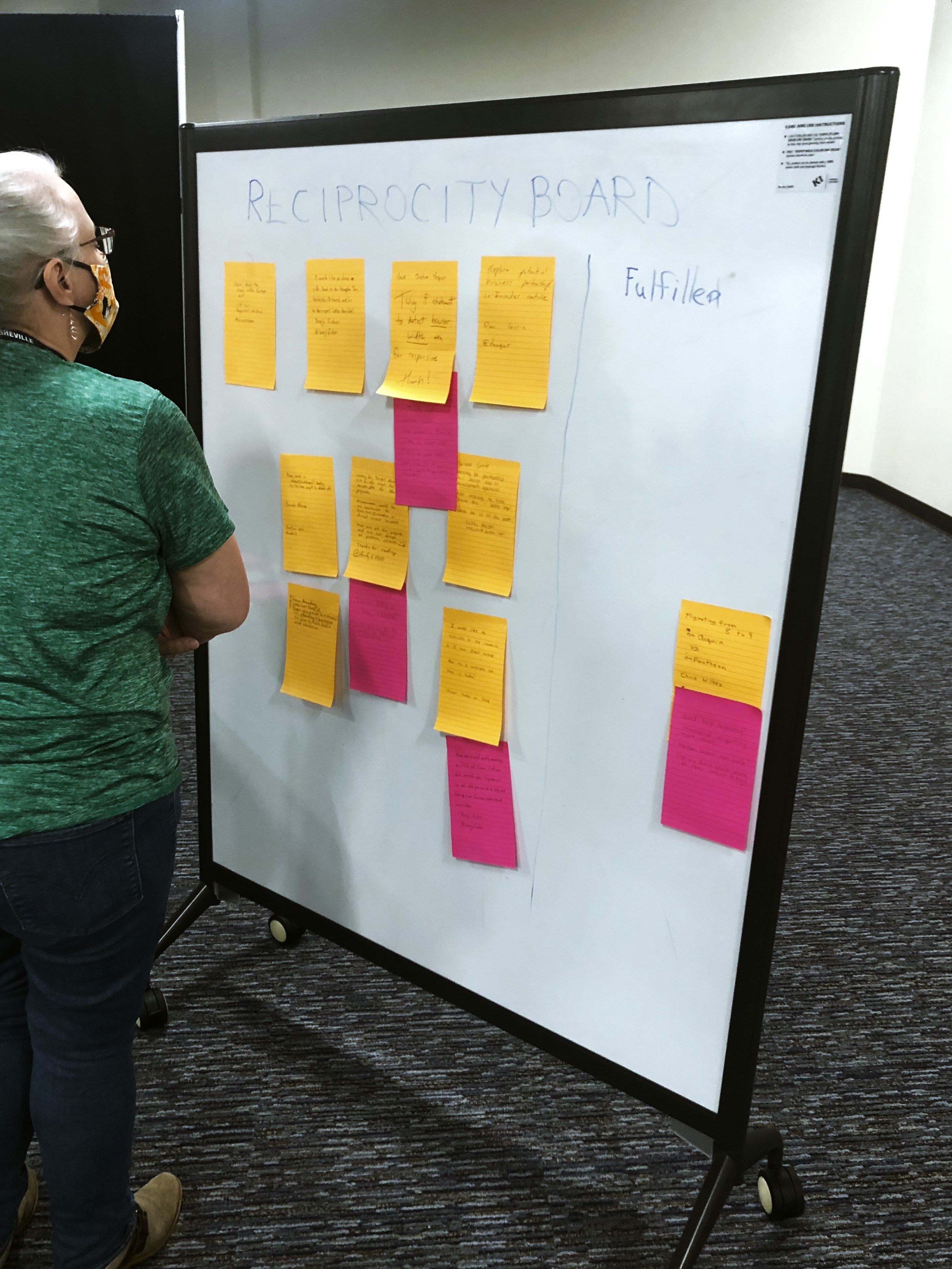 TDT [5]: How are you leveraging technology and communication channels to facilitate networking and interaction among attendees?
Organising Team: On Saturday of camp, we have a Reciprocity Board activity. It is based on an activity described in the book "Give and Take: Why Helping Others Drives Our Success" by Adam Grant. Attendees write something they want, need, or desire (professionally or personally) on orange sticky notes and tape them to the Reciprocity Board. Everyone reviews the orange sticky notes and attaches pink sticky notes to offer their knowledge, resources, and connections to help fulfill requests. This method of connecting people tends to be more comfortable for introverts.
TDT [6]: How will you collect feedback from attendees to assess Drupal Camp Asheville's success and identify improvement areas?
Organising Team: After camp, we send out a survey to attendees to get feedback about what went well, what didn't, and how we can improve next year. The feedback we receive is so valuable to us because we are always looking for ways we can keep improving our event.
TDT [7]: How can volunteers and community members contribute to the success of Drupal Camp Asheville?
Organising Team: Drupal Camp Asheville is an all-volunteer organized event. When we kick off a new year of organizing, we call for volunteers that would like to help with longer-term contributions and planning. As we get closer to the event, we also ask for volunteers to help with tasks during the event, like setup, registration, session moderation, etc. Folks who volunteer for long-term or event-specific tasks receive contribution credit on Drupal.org for their time and energy.
Note: The vision of this web portal is to help promote news and stories around the Drupal community and promote and celebrate the people and organizations in the community. We strive to create and distribute our content based on these content policy. If you see any omission/variation on this please let us know in the comments below and we will try to address the issue as best we can.