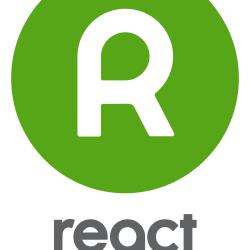 React online
React Online is an interactive agency specializing in custom Drupal websites. From a strategic approach, we work with our clients to realize their online ambitions, from idea to results. We do this since 2000 from the Brainport region in the Netherlands.
LINKEDIN
https://www.linkedin.com/company/react-online
[NEDERLANDS]
React online is een internetbureau gespecialiseerd in online maatwerk. Vanuit een strategische aanpak werken we samen met onze klanten aan hun online ambities, van concept tot onderhoud.
Samen met onze klanten denken wij vanuit de strategie aan hun online aanpak. Zo bedenken, ontwerpen en ontwikkelen wij websites, webshops en web applicaties in Drupal met de modernste technieken. Voor de beste gebruikerservaring van de bezoekers kijken we naar eenvoud, veiligheid, snelheid en beschikbaarheid van onze online producties. Dit doen we sinds 2000 vanuit de Brainport regio (Deurne).
News related to React online
Upcoming Events of React online