Drupal Community Getting Ready to Celebrate the Arrival of Drupal 10
It is the triumphant year for Drupal Community, with the upcoming release of Drupal 10 on 14th December. Creating the most innovative version of Drupal ever was no small task. It took the hard work of thousands of contributors from around the globe.
As the day is approaching fast, Drupal users are celebrating the arrival of Drupal 10. The celebration is bringing a sense of excitement and optimism to the Drupal Community. We have assembled a calendar for Drupal 10 launch parties to mark the occasion. We will be updating this page as more events get reported.  
Drupal 10 Launch Party
Drupal10party is a remote event by the community for the community. This is open to everyone (free of charge)! Drupalers from all over the world will be attending through Zoom. They have put out a Drupal 10 launch countdown tracker! Join the Drupal Community and track the Drupal 10 launch.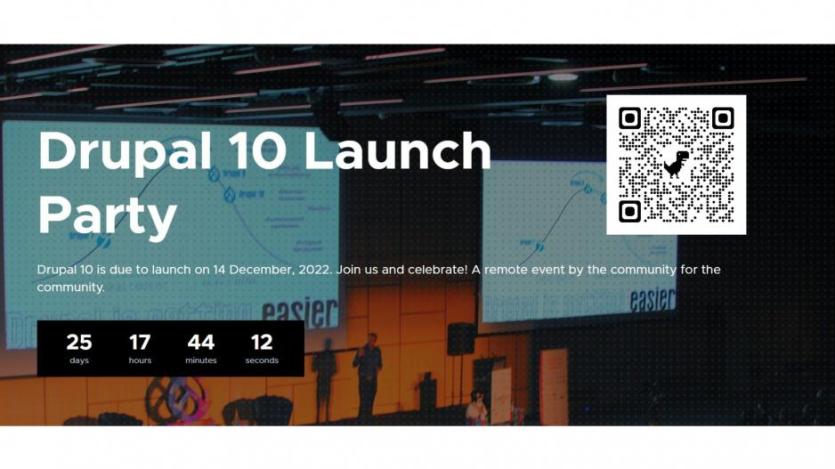 Digitalist Drupal10 Release Party
There will be a local in-person meetup in Stockholm, Sweden on 14th December around 12:30 pm CET. The event menu serves mouth-watering pizza, beer, wine and soft drinks, and a few talks about what is new and awesome with Drupal 10.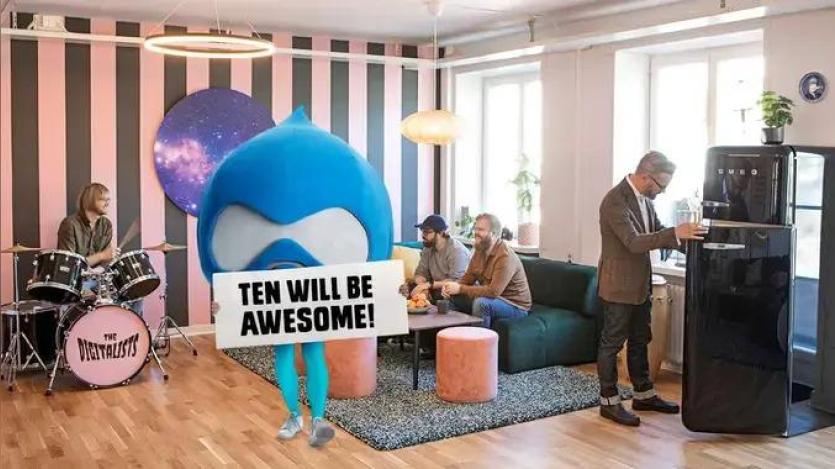 Drupal 10 Release Party - Chattanooga TN
DrupalCamp Chattanooga in Tennessee is organizing the local virtual release party from 7:30 to 9:30 EST. The virtual gathering will bring together the Drupal community members to have an insightful conversation revolving around the release of Drupal10 and enjoy the enhanced catering menu. To know more information, visit drupal.org
Drupal 10 release party & Drupal Slovenia Meetup
Drupal Solvenia is organizing the Drupal 10 release party with an in-person get-together in Ljubljana, Slovenia. This is an excellent opportunity to gather in one place with all Drupal enthusiasts and check together the innovations brought by the latest version of Drupal. The party will begin at 1:30 pm and end around 4:30 pm CET. To Register, visit meetup.com
DUGB Drupal 10 Release Party
Join the local in-person event organized by Drupal Users Group Bodensee. The Drupal10 release party will begin at 1:30 p.m. CET. In terms of content, attendees are welcome to share their experiences. Jürgen Haas will give a short presentation on the award-winning ECA module: "Walkthrough of ECA on Drupal 10: NoCode Drupal automation" – this presentation will probably even be broadcast at the official Drupal 10 Online Release Party. Visit Drupal User Group Bodensee to know more information. 
Drupal 10 Release party / Ghent, Belgium
December 14th, Drupal users celebrate the release of Drupal 10 with a release party in Ghent, Belgium. People who want to help with the next DrupalCamp Belgium are welcome. A general entrance for all. Drinks, bar bites & magical performances are included. The event will start around 2:30 pm CET. Be quick to register, as the number of attendees is limited.
[Evento Híbrido] Fiesta Drupal 10
This virtual in-person event is organized by Drupaleros. The organizers have coordinated three preferential venues (Seville 🇪🇸, Buenos Aires 🇦🇷 and Cartagena de Indias 🇨🇴), and all of it broadcasted live via Youtube. The celebration will continue for 4 hours for the official launch of Drupal 10 with the entire international Drupal community. The event includes four workshops as well, and they all will be broadcasted live. To access in-person and Online registration, please confirm your attendance in the registration form Drupaleros.
Note: The vision of this web portal is to help promote news and stories around the Drupal community and promote and celebrate the people and organizations in the community. We strive to create and distribute our content based on these content policy. If you see any omission/variation on this please let us know in the comments below and we will try to address the issue as best we can.