AmyJune Hineline (volkswagenchick)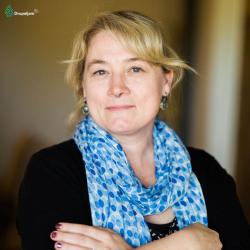 AmyJune Hineline who goes by the Drupal username 'Volkswagenchick' is the Senior Community Manager for Opensource.com. Having joined Drupal.org a mere six years back in 2016, she has come a long way in the Drupal space. In December of 2021, Volkswagenchick was promoted to become a full Drupal mentoring coordinator.
In 2020 she became a member of the CWG Community Health Team, and have completed the Code of Conduct contact training offered through the CWG.
Her areas of expertise include documentation, Drupal site building, accessibility, communications and Content Author.
Companies Volkswagenchick worked for include Kanopi Studios, Burning Token Records, Kalamuna. Industries she worked in are Drupal Development, Human Resources, Healthcare.
To know more about Volkswagenchick's innumerable contributions to Drupal, and the source of this profile click here.
Stories Related To AmyJune Hineline (volkswagenchick)