A Passionate Farmer Who Found Drupal by Chance | Interview with Shani Maurya | Midcamp23
Although MidCamp 2023 ended successfully, we still are not done with the interviews for you!  Shani Kumar Maurya, a Drupal Engineer at Axelerant, did a virtual presentation at Mid Camp 2023 titled 'A website without Metatags is like a shop without a signboard.' He joined the camp online from India.
Alethia Rose Braganza, a Sub-Editor at TDT, reached out to Shani to hear from him about his journey with Drupal. Keeping the MidCamp in mind, TDT also got to ask a few questions about his session and his thoughts about implementing Drupal Camps in India in the forthcoming years.
Assigned to work on Drupal in 2019, a technology he had never heard of before, he never had to look back.
Being a speaker at a Drupal event was a new experience for me. It was challenging to have my topic selected for the session, 
says Shani in his recent interview with TheDropTimes (TDT).
Read the completed interview below.
TDT [1]: Can you tell us a little about how you started your Journey with Drupal?
Shani Kumar Maurya: I received training and completed my first programming project using Java in college. After graduating, I began my career as a Java developer in August 2019. But during my first job, I learned more about Ruby on Rails instead. Later, I was assigned to work with Drupal, a technology I had never heard of before. I learned more about it when I attended Drupal Camp Mumbai in October 2019.
I was given the chance to join a team of volunteers at Drupal Camp Mumbai 2019, which allowed me to expand my knowledge further. During that time, I began working with Drupal 8 and migration projects. Since then, my journey with Drupal has continued, and in 2022, I progressed to Drupal 9.
TDT [2]: How did you find yourself as a Drupal Engineer at Axelerant? What do you enjoy most about it?
Shani: Developing expertise in Drupal ignited my passion for it, and I opted for Axelerant due to its favorable work-life balance. Axelerant specializes in Drupal, which provides me with ample opportunities for personal and professional growth.
At Axelerant, having a good work-life balance also allows ample time to pursue my passion for farming. I can travel to any destination I adore by working remotely.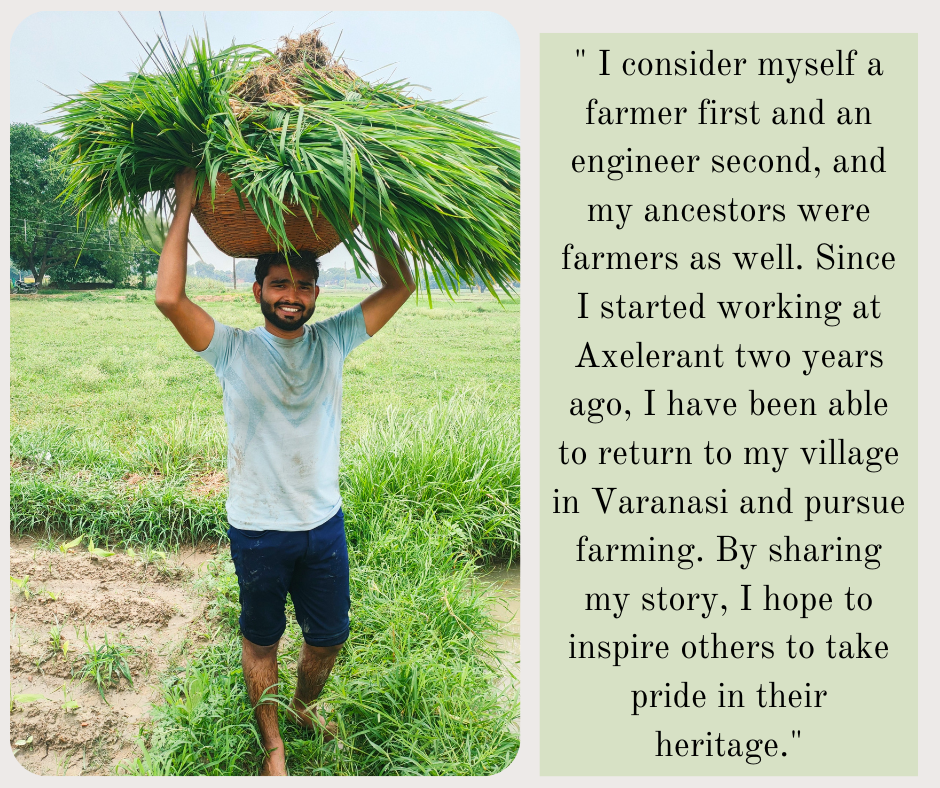 Being a part of Axelerant is a blessing for me, as I have my Performance Coach (Nanditha Krishnan), who makes my life easier through her valuable support and suggestions.
TDT [3]: Back in 2019, you were a part of the volunteer team for DrupalCamp Mumbai 2019. Drupal has a worldwide community, with conducted camps and cons as a way to meet fellow Drupalers. What are your thoughts on having recurring Drupal events held in India? What benefit would that bring to the Drupal Community here? So far, why do you think India has not had a reoccurring camp?
Shani: My initial experience with Drupal Camp was a positive one. I gained valuable knowledge about Drupal and had the opportunity to establish connections within the community, which was particularly meaningful early on in my career.
With India's expanding market, hosting recurring Drupal events will foster growth and strength within the community and enable numerous open-source developers to become acquainted with Drupal. There could be several reasons India has yet to have recurring Drupal camps. A few possible reasons could be difficulty finding sponsors and venues.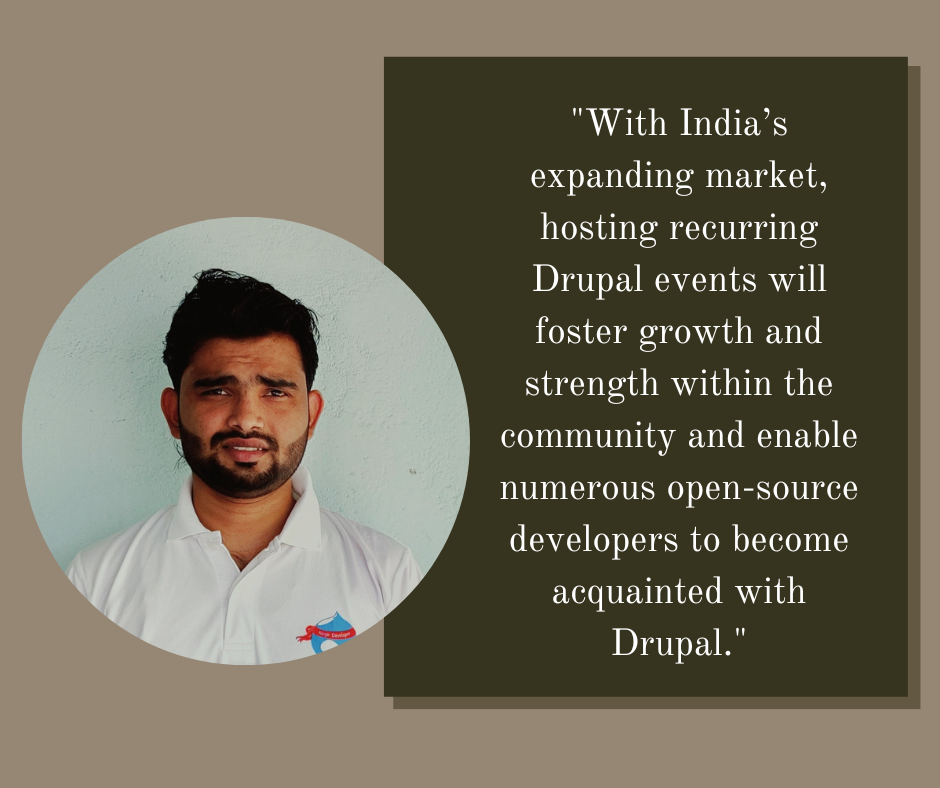 TDT [4]: You have focused on developing and maintaining Multilingual sites with Drupal 8 & 9. Why have you put your focus and time into these custom functionality?
Shani: A multilingual site makes it easier for visitors worldwide to comprehend its content, blogs, and other materials in their local languages. This type of work is really empowering as it also enhances the accessibility of the site.
TDT [5]: Could you tell us about your presentation at MidCamp "A website without Meta Tags is like a shop without a signboard."?
Shani: Being a speaker at a Drupal event was a new experience for me. It was challenging to have my topic selected for the session, but thanks to the valuable support and suggestions from my project manager, Jaspreet Singh, I could make it happen.
During the presentation, attendees were informed about the advantages of utilizing structured metadata on their websites. Specifically, I talked about the importance of incorporating a comprehensive array of meta tags to enhance the visibility and positioning of the website and its pages in search engine results, which is crucial for search engine optimization.
Watch Shani Kumar Maurya's Presentation below:
Note: The vision of this web portal is to help promote news and stories around the Drupal community and promote and celebrate the people and organizations in the community. We strive to create and distribute our content based on these content policy. If you see any omission/variation on this please let us know in the comments below and we will try to address the issue as best we can.