Drupal Association to Host Virtual Drupal 10 Party
Drupal Association will be hosting a virtual launch party on December 14 via zoom. Join them and celebrate with Drupalers from all over the world.
This event is organised by community members and they are also looking for help from the community. If you are interested in volunteering there are many roles yet to fill.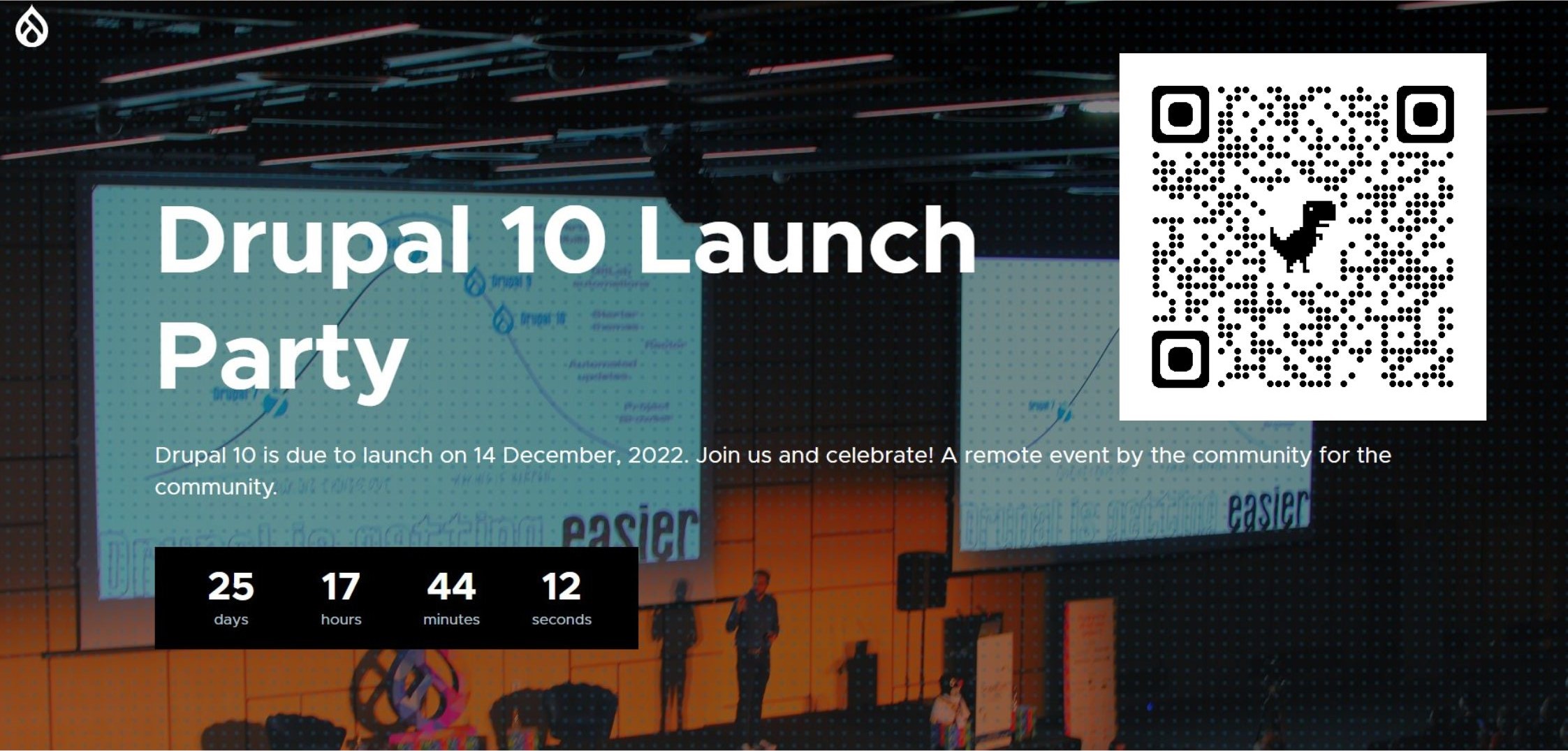 The Drupal Association is an educational non-profit organization that tasks itself with fostering and supporting the Drupal software project, the community and its growth.
#Drupal10 is due to launch on 14 December - Join us & celebrate with Drupalers from all over the world via Zoom!

This event is 100% organized by community members, and we need your help! If you're interested in volunteering, there are many open roles: https://t.co/rAVMyg0A11 🎉

— Drupal Association (@drupalassoc) November 26, 2022
Over twenty years in the making, Drupal 10 is the latest and greatest version of the Drupal content management system. Powering sites such as NASA, Tesla, and millions more, Drupal is a high powered, low-code CMS with a large and devoted developer community.
Drupal 10 will include features such as:
Symfony 6.2 PHP framework for a secure, and feature rich foundation.
CKEditor 5 is the next generation of text editors, which will make the content creation best-of-breed
The new Claro administrative theme brings web accessibility to the forefront, with a new modern look and feel for Drupal's backend.
The new Olivero front-end theme puts a new face on Drupal's out of the box experience.
The new theme generator tool allows for easier creation of custom themes.
Note: The vision of this web portal is to help promote news and stories around the Drupal community and promote and celebrate the people and organizations in the community. We strive to create and distribute our content based on these content policy. If you see any omission/variation on this please let us know in the comments below and we will try to address the issue as best we can.
Organizations Related to the Story