Each of Us Deserves Respect, Asserts Nikki Flores
Hardly a month had passed since the result of the Drupal Association At-Large Board Election 2022 was announced. We now have Nikki Flores representing the Drupal Community on the Board for the next two years. The Drop Times contacted her via Slack for an interview, and she agreed to talk with our reporter. 
Alethia Braganza, sub-editor at TDT, shot her an email jam-packed with questions. @monicadear, as her handle fondly says, diligently replied to each of the questions and shared it as a google doc.
Most readers familiar with Drupal already know Monica. But for the sake of others who may happen to read this interview, the Drupal Association (DA) blog describes her achievements as quoted below:
Nikki is currently a Certified ScrumMaster® (CSM) and technical project manager and co-owner at Lullabot, a strategy, design, and development agency supporting redevelopment/new rollouts for Fortune 500 brands, government agencies, higher education, publishers, and enterprise technology companies.

She loves the web and learned to code in 1999. Since 2004, she has worked on 200+ websites implementing Drupal for clients and employers, most recently IBM, New Relic, Green America, the GIST Network for the U.S. Department of State, and Changemakers for Ashoka: Innovators for the Public. She's been using Drupal since 2008, working with agile methods since 2014, and received the CSM certification in 2020. She likes to think that we all, as makers and creators, are able to use technology to solve problems, connect communities, and build more effective change-making teams.

She is honored to be the recipient of the 2018 and 2019 NTENny Award and the 2021 Hack for Good award. She keynoted the first annual Drupal Diversity Camp and helped organize the 2022 Non-profit Industry Summit at DrupalCon. She is currently onboarding into the Drupal Community Working Group with a current effort of reviewing and making suggestions on an updated Drupal Code of Conduct. She also currently acts as a Pantheon Hero.
Now straight into the interview:
TDT: [1] Congratulations on being elected to the Drupal Association Board at Large, representing the community. 
We wanted to start by asking you about community building. While we claim that the Drupal community is one of the most significant and tightly-knit communities in the free software world, you may agree that active participation—whether in development activities or community building—is not up to what we aspire for. For instance, even in this election to the Board, the voter turnout was a meager 30%, which was 50% more than the previous year. What are your plans to instill a passionate attitude amongst passive members to turn them more active?
Nikki Flores: I want to thank all the members who updated their membership and participated in the voting process. The At-Large board position has only gone through less than a dozen election cycles (See: Board of Directors), and Drupal Association membership, which determines eligibility, has also gone through multiple pricing iterations. I'd like to learn from the existing Board about what has worked and what has not in terms of outreach. My plans include the following:
Reaching out to existing members.
Posting monthly reminders about the importance of supporting the Association by becoming a member.
Increasing communications about how much the community is built from individual participation.
Many Drupalers use the platform, but not everyone knows there are easy ways to get involved beyond being a developer.
For DA to collect dues and members to gain eligibility to vote, there have been different ways—precedence, implemented in the past. There's probably potential for confusion about
who and what an Association member is voting for, 
why they're voting, and 
what difference does this make?
I'd like to confirm with the existing Board about historical data to determine and implement more action items that work well.
TDT: [2] Provided you are comfortable with personal musings, we would like to know a bit about your background. Your social and cultural upbringing, the way you pictured yourself in your teens, the academic decisions that helped, the mentorship you may or may not have received, your life as it evolved, the interests and passion that led you to what you are now, the direction you wish to take, the struggle in our lives to cope with the progression of technology, etc. 
Nikki Flores: In the past, I've shared in detail my perspectives, background, and experience as a Filipina-American, as a woman, as a web developer by trade, as an Ivy League graduate (Cornell), and as a first-generation immigrant. I feel that asking questions and sharing our stories are always great in terms of understanding who else is in the Drupal world with us and how they got there. 
I like to constantly remind myself and others that all are welcome to participate in Drupal—find your interest, pick up the thread of work that most interests you, and follow that. Every one of us contributing together weaves a beautifully intricate tapestry that grows and changes and evolves to fit our situation today: that result takes each of us focusing on what we do best to contribute to that final woven-together piece.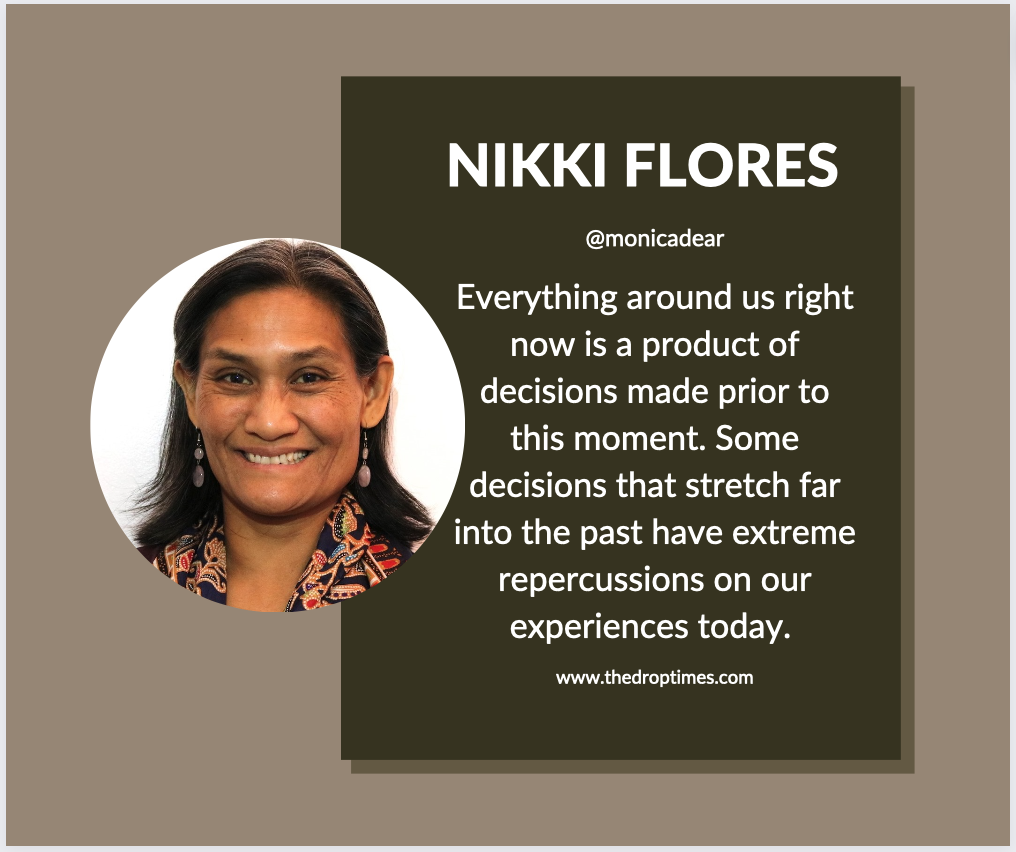 What I ask each of you is: think about your background, including your heritage and upbringing, and the way you were trained to approach the world, as well as any changes in your approach that you've determined along the way. Think about problems that you can solve or ways you can make a change for your community, city, or country.
I encourage you to think about your past life and career/work experiences—determine one core lesson you learned at each past job opportunity. All of our life lessons help us grow and shape ourselves, and we, in turn, impact the world around us.
Everything around us right now is a product of decisions made prior to this moment. Some decisions that stretch far into the past have extreme repercussions on our experiences today. 
I'm thinking a lot about legacy and realizing that it's important for each of us to be active participants in creating the world we want: that world will live on past us and continue through the next generations.
I challenge everyone working on Drupal today, or in (any) technology, or understanding more about Drupal through this article, to confirm exactly what it is that you bring to your work—what is your "work focus"?
Next, determine in which industry, region, and specialty you want to work or that you have most enjoyed in the past.
Narrow your focus and consider determining your core values—those items which guide you, which are your North Star, that are unshakeable—and write those values down. As you gain experience, I encourage you to codify and clarify all these different ideas in your personal mission statement.
As Drupalers, we have unique skills and talents. We bring a wide variety of backgrounds to the table. We arrive in Drupal with a history from hundreds of industries—we have extremely varied past work experiences. We all work with Drupal because Drupal makes our lives (and the lives of our customers, clients, and communities) easier.
I'd ask each of you to return to your mission statement continually, and at each opportunity to make choices, you revert to your core values to guide your decision-making. Make the world around you match your internal guidance.
I've posted my personal mission and guiding principles to help with my decision-making. For example, I resonate with work, people, and projects that practice more open communication, kindness and compassion, collaborative practices, and opportunities to be courageous.
By having your ideas written out in a way that makes sense to you and your personal story, you'll help guide your development and help yourself with your own choices and paths.
We care about and want more of your time, talent, and treasure in the Drupal world. Contribute, in real-time, in whichever way possible, to make the community and the codebase as excellent as we each believe it can be. 
I always have heard that if you're still alive, you still have work to do, meaning your purpose in life is not yet complete. I feel that it's of the utmost importance for each of us to focus on what makes us feel most joyful. We must utilize all of our talents throughout our lives, in our work, and our day-to-day routines. 
TDT: [3] Would you briefly share your vision for your current role in the community and the Board? 
Nikki Flores : I've written what I'd like to focus on in my candidate platform. For the first year, I believe I'd be doing more listening instead of speaking or policy-setting. My hope is by my second year, I'll be able to implement more policies that support new and emerging Drupal participants to come into the community and start contributing.
TDT: [4]. Can you list three main issues/initiatives you want to champion in the Drupal Association Board?
Nikki Flores: As mentioned in my candidate platform,
I'll champion expanding existing programs to include a wider variety of participants, including sponsors, mentors, and partners.
I plan to encourage Drupal users to share their general stories of how they entered technology or entered as Drupal users and find a way to highlight more varied stories. 
I'll explore if there are ways to offer co-certifications or licensing that will support Drupal users in receiving training so that we all become better at what we do.
This interest stems from my experience receiving the Certified ScrumMaster (CSM) designation, studying for the International Association of Accessibility Professionals (IAAP) certifications, and going through regular manager training through my company.
TDT: [5] What help do you expect from the community in these areas? 
Nikki Flores: I'm open and expecting continuous feedback including on Drupal Slack directly to my profile.
Alternatively, contact me through this form (Open in an Incognito window to avail anonymous option). 
TDT: [6] At the end of your term, where do you think your most considerable contributions to the community would be?
Nikki Flores: I'm not sure yet. If anything, I'm happy to be an additional Drupal representative and am open, as the board position states, to feedback from the community to evolve the definition of success.
TDT: [7] How far are you aware of the expectations from the community? Can it be qualified as realistic, or are they wishful? How do you plan to engage with it? Or, more specifically, what are your plans for the Drupal community? Is this something that you are hoping to look into first? 
Nikki Flores: I think there are multiple levels of involvement inside the Drupal community. Not everyone considers themself a contributor. Many are coming to Drupal from an evaluation standpoint or have heard about it or used it from a former project and are interested in implementing it. It is only after time spent on the drupal.org website (typically finding answers to questions), getting involved with our various outreach opportunities, and stepping up involvement to incrementally make improvements, is when people start to realize and feel a part of the Drupal community. 
I hope to increase the expectation that all Drupalers: authors, editors, project managers, coders, front-end and back-end developers, and organizations, institutions, staff, and freelance Drupal users, realize that each of us has an opportunity and even an obligation to bring our talents forward to support the code and the community.
I'd also like to continue to refine the visibility and importance of the Drupal Association membership. I'd like the membership designation to be a marker of achievement which unlocks potential resources, connections, training, job opportunities, and networks.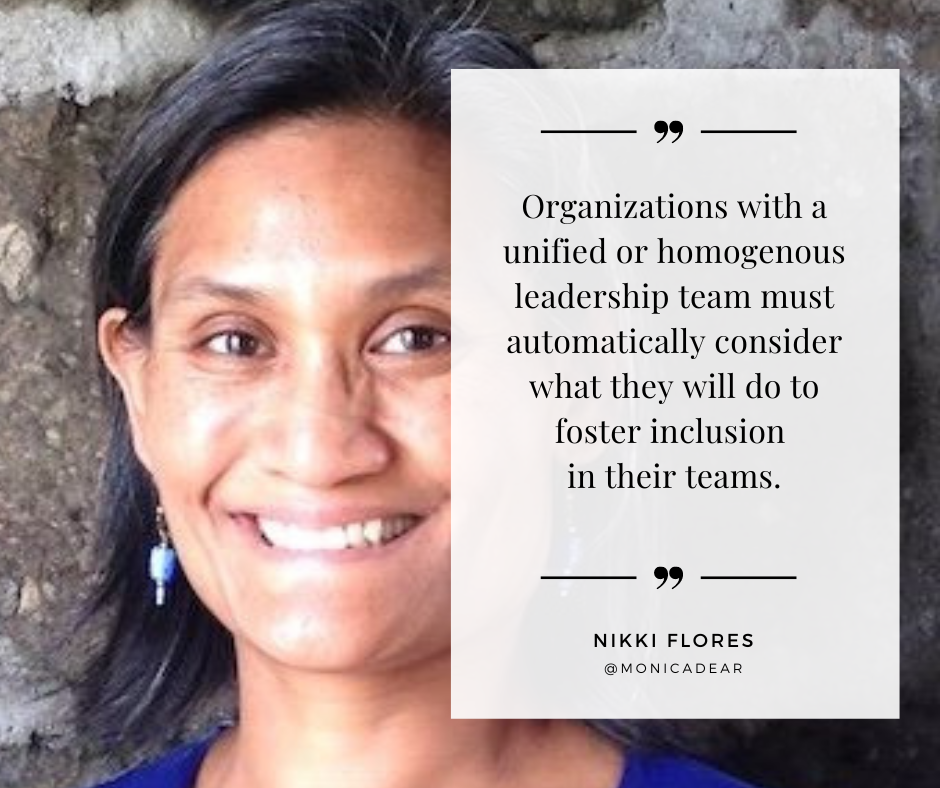 TDT: [8] What is the Drupal Association like and why must one become a Drupal Association Member? 
The Drupal Association is your non-profit organization: we are focused on accelerating Drupal, fostering the growth of the Drupal community, and supporting the project's vision to create a safe, secure, and open web for everyone. Membership in the Association helps ensure a creative and exciting future for Drupal.  I encourage all Drupal individual users to Become a Member, and for organization representatives to: Join our Partner Programs, Sponsor DrupalCon, and Advertise with the Drupal Association. From our website: 
As a Drupal Association Member, you connect with and shape the global community that drives the Drupal project forward.

Together we can:

Accelerate contribution to Drupal
Foster a diverse, healthy community of innovation
Build community, connections, and careers through Drupal
Keep Drupal secure with advisories, documentation and releases

Join us as a Drupal member today! https://bit.ly/joindrupal
TDT: [9] You are also into development. Do you see headless and no-code low-code as a fad, or is it something that the Drupal community is embracing and moving towards fast? Where do you see this going? 
Nikki Flores : My colleagues are far more qualified to give opinions and we have some posted on our company blog. 
As for "no-code low-code," I am a big fan of expanding technology and the reach of our modern tools to broader and more diverse audiences. Makers can now make without having to learn too much about the technology.
I've always been a fan of Drupal because I believe, in the right hands and with a thoughtful setup, it is a powerful solution to implement any website. However, I also think there are fast-moving options that allow many different kinds of people: marketing folks, designers, anyone without a technical background, people who are in an early or pilot stage of their product or service, entrepreneurs, students, and people with lots of ideas, to use these types of tools to rapidly prototype and iterate on their idea.
We always want to validate our assumptions against market conditions before investing too much time or funding into a fully-baked CMS. As long as low-code/no-code solutions help bring more people into building digital products that support their communities or solve specific needs in their known markets, I'm all for them.
TDT: [10] Now more than ever, organizations worldwide focus on Diversity, Accessibility, and Inclusivity. What are your suggestions to make Drupal projects inherently A11y-friendly? How are you planning to promote diversity and inclusion inside the community?
Nikki Flores: I'm personally in support of initiatives that expand the definition of "who is a Drupaler," and so projects like the Drupal Diversity and Inclusion Camp and DDI Working Group, structured programs like Discover Drupal, and student-focused and apprenticeship-type programs are, to me, great ways to get Drupal in the hands of users at early stages.
I'd recommend that all Drupal working groups, self-organized committees, user groups, and slack channels consider who is "in the room," who is making decisions, who is setting policies, and who is talking. With time and effort, it is possible to allow for a greater variety of viewpoints and a wider range of people participating. More variety requires leaders and group managers to seek out and invite other voices into their existing mix. Culturally, many of us tend to seek out and work with people who are like us, i.e., if you work in North America, you tend to want to work with other people in North America.
Organizations with a unified or homogenous leadership team—the top folks on your organization chart that set the tone for the whole organization—must automatically consider what they will do to foster inclusion in their teams. We've written several tips in our Fostering Inclusion in Tech series about our DEI goals at Lullabot. 
TDT: [11] Do you remember the first time you contributed to Drupal? Can you tell us the mindset you were in, if you remember, and what that project meant to you?
Nikki Flores: Looking back in my memory, the first time I actively took a role in planning and coordinating around Drupal users was for Drupal Camp Hawaii 2011.
My main goal was to meet with other Drupal programmers. I lived on one of the neighboring islands at the time and co-planned this event in Honolulu to hear from, learn from, and share stories with other Drupalers.
The project meant a lot to me in that folks stepped up to pitch in and collaborate and support each other. Drupal users from the university, from the local film festival, a guest from the mainland, coders from local shops, an agency sponsor, and a donor for the event space, and even Acquia pitched in for the website.
We had planned talks as well as an open show-and-tell, and it was, at least for me, a great way to learn and share with other people who were struggling with the same types of issues—and that sense of jointly working on something has always stayed with me as a hallmark of the Drupal ethos. Asking and answering questions, problem-solving, and sharing knowledge all seem to be built into the Drupal "way," and I really like those styles of work.
TDT: [12] What would you tell somebody who is not yet into contributions? How would you invite them to contribute?
Nikki Flores: Based on your interest, I encourage you to get involved in the Drupal community. We have many user groups (search "Drupal + your city or state), camps, MeetUps, and regional conferences as well as industry events that are opportunities for you to start to meet others using the same tools as you. 
Next, consider viewing the opportunities to contribute. Pick one area that "vibes" with your interest, and start pitching in.
Finally, I'd encourage you to keep your Drupal Membership up-to-date—donate here: https://bit.ly/joindrupal
The Drupal Association offers opportunities to learn and share and getting involved and supporting existing working groups is a great way to meet with others in the community.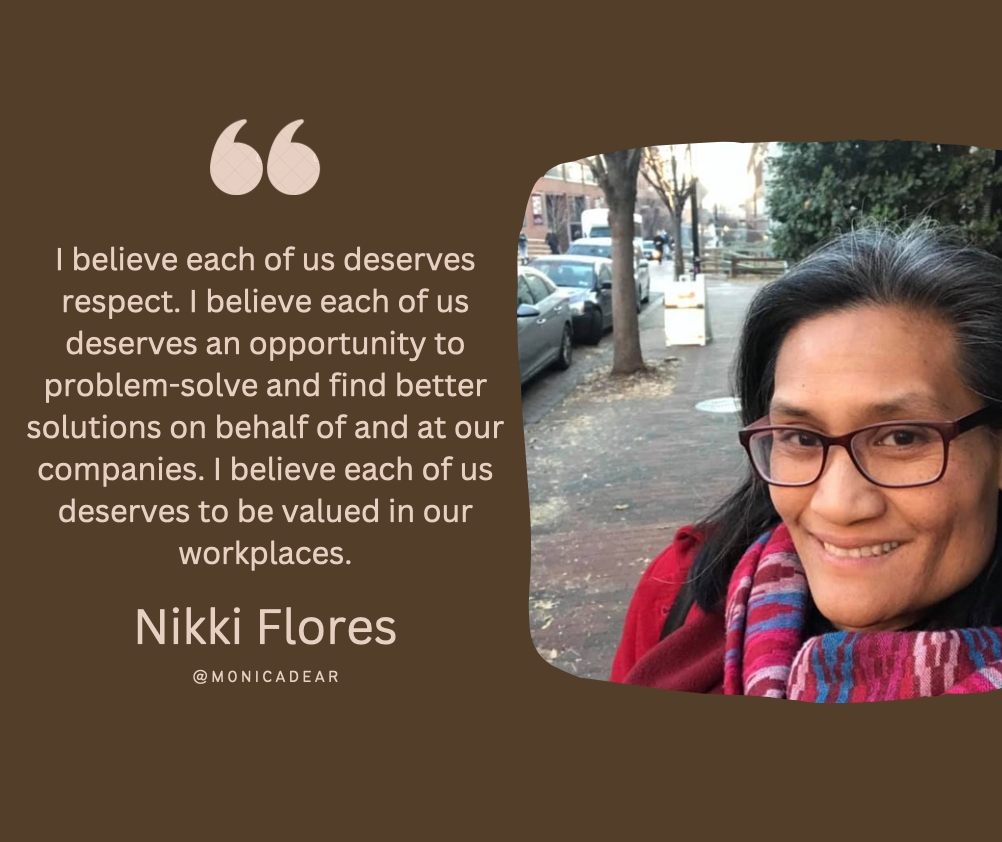 TDT: [13] We know you work at Lullabot, and it is an employee-owned company. From your experience with the collective ownership of a successful company, will you recommend this model to larger organizations? What benefits and challenges would it bring to a budding company?
Nikki Flores: I recommend the employee-owned approach to companies with strong, cohesive, close-knit staff who want to take their business to "the next level." Employee ownership is not for every company. Here is a great place to start learning about the benefits and challenges of employee ownership.
TDT: [14] How would you compare the working environment from when you started in 2004? Are the changes for the better?
Nikki Flores : It's been a long while, and thanks for reminding me how long I have been working. I learned how to work with HTML in 1999 and used that knowledge for pay at my first major tech job in September 2000 when I worked on the NBC Olympics website at the Quokka office in San Francisco. From there, my work has continued pretty much non-stop as an independent contractor, public sector and private sector staff person, consulting practice owner, non-profit tech professional, and now employee-owner. The working environment for me personally has definitely improved in that I no longer sleep under my desk as I have in the past.
I'd say for the tech working environment in general. I think tech workers who demand better conditions and more transparency—including posted salaries in job descriptions, distributed/remote work, reasonable work-life balance, more training, continuous education, and higher pay—are making the industry better for all of us.
Likewise, some of the most egregious anti-patterns I've learned or heard about, helps me realize with even more clarity, what constitutes unacceptable behavior—including behaviors which I personally wouldn't condone at my own working environment. I believe each of us deserves respect. I believe each of us deserves an opportunity to problem-solve and find better solutions on behalf of and at our companies. I believe each of us deserves to be valued in our workplaces. Companies that don't value their workers, in my opinion, will not last over the long run.
TDT: [15] Your book series on A Successful Woman's Handbook discusses tools as an excellent way to promote your message. Tell us briefly about this series and what it means to you.
Nikki Flores: I wrote the handbooks out of tips and tools I was learning about (learning by doing), wrote them down, and collected them in blog format on a website. While the main website is no longer available, the books live on as a compilation of the knowledge I was gathering.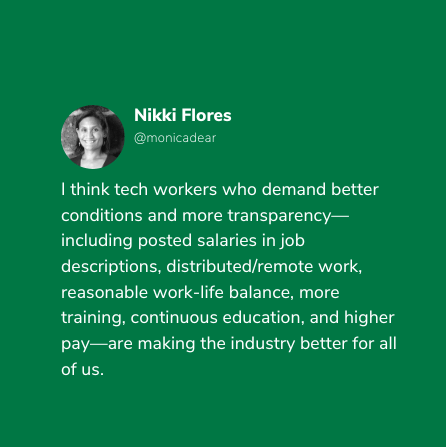 TDT: [16] Apart from the apparent tech skill, what other skills must a developer focus on to build a successful software engineering career?
Nikki Flores: I believe that the following are skills that are important for any developer:
organizational skills: calendaring, keeping a to-do list, blocking time to work on tasks, and prioritizing work


communication skills: learning how to negotiate, how to explain information in non-technical terms, dealing with "sticky situations," navigating relationships between peers, with managers, and with direct reports


writing skills: spelling, grammar, plain language, and being able to break down complex thoughts into incremental, understandable, easy-to-digest steps


interpersonal skills: so much of our work relies on, and impacts, other people and we must 100% be able to interact with other people: clients, customers, teammates, superiors, direct reports, partners – we must be able to meet our objectives while also maintaining harmonious relationships along the way


accessibility training: I'm personally in process with studying for the IAAP Certification and I believe that a continuing focus on how to make technology and products/services more accessible, helps everyone


continuous education: our work changes so quickly that even if we were good at something 3-5 years ago, that technology may have been completely superseded and replaced by new methods - by taking time to continually get re-licensed or to get continuing education credits, we keep current with trends and learn new tools.
TDT: [17] Can you tell us something you would like to share with the Drupal community—a piece of advice, a passion, an interest, a story, a recommendation, maybe your next book
"Don't ask what the world needs. Ask what makes you come alive, and go do it. Because what the world needs is people who have come alive." ― Howard Thurman
Note: The vision of this web portal is to help promote news and stories around the Drupal community and promote and celebrate the people and organizations in the community. We strive to create and distribute our content based on these content policy. If you see any omission/variation on this please let us know in the comments below and we will try to address the issue as best we can.